How to Raise Funds for Caring Ambassadors
More people than ever are shopping online!
Many don't realize that you can support your favorite charity while shopping on Amazon!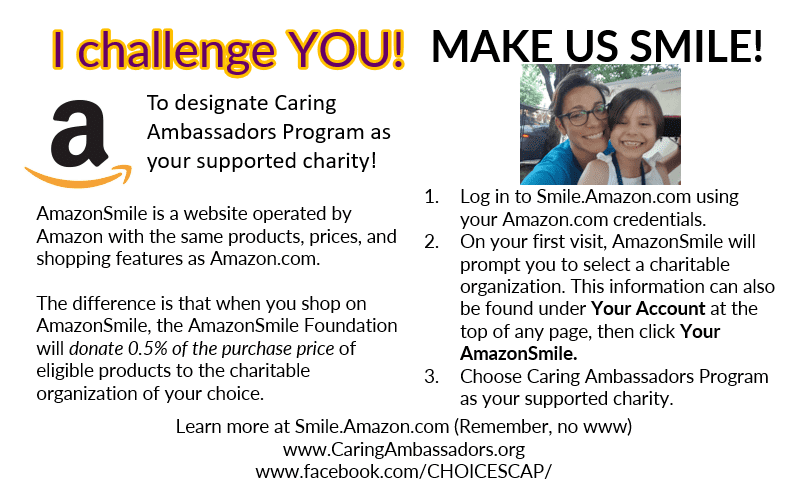 Host a fundraiser to benefit Caring Ambassadors Program!
Do you have an idea for an event and want to raise money in honor of a loved one? Let us know! Email us at info@caringambassadors.org
We rely on you, your friends, family and coworkers to help the Caring Ambassadors Program continue our work.
There are many different opportunities available at all levels of involvement.