Insuring the Safety of Homepathic Rememdies
According to federal law, homeopathic remedies are considered drugs. To be considered an official homeopathic medicine, a product must meet the guidelines described in the Compliance Policy Guide (CPG) developed by the American Homeopathic Pharmacists Association and the Food and Drug Administration (FDA). A remedy must have known homeopathic provings and/or known effects that mimic the symptoms, syndromes, or conditions for which it is given. It must also meet the manufacturing specifications established by the Homeopathic Pharmacopoeia of the United States (HPUS). HPUS is the official compendium of homeopathic medicines recognized by the FDA. The HPUS contains all of the official manufacturing procedures for homeopathic medicines. This includes procedures for dosing, labeling, and administration information for users. Currently, there are over 1,300 official HPUS substances.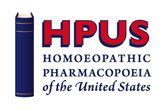 The HPUS initials on a product label identify it as a homeopathic medicine, and insure that the legal standards for strength, quality, purity, and packaging have been met for that product.
The standards applied to products seeking HPUS approval are established by the Homeopathic Pharmacopoeia Convention of the United States (HPCUS). HPCUS is a nongovernmental, nonprofit, scientific organization. HPCUS members are experts in the fields of medicine, art, biology, chemistry, and pharmacology who have appropriate training and demonstrated knowledge, and an interest in homeopathy.