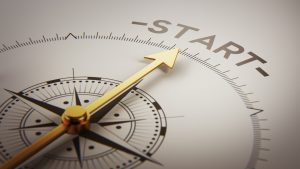 Anyone impacted by long-term disease can benefit from  the My Journey, My Choices website. Whether you are recently diagnosed, newly motivated to take control of your health, or just wondering what else can be done to optimize wellness when faced with a long-term illness, My Journey, My Choices is here to help. We invite you to use this website as a tool by exploring it at your leisure and returning to it throughout your journey. Users who may find the program particularly helpful include:
 Those recently diagnosed with a long-term disease who may be feeling distressed, overwhelmed, and confused by the health care decisions that lay ahead
Those who have been managing their disease, but may feel discouraged by lack of progress or poor quality of life and who want to explore additional tools and strategies for living well
Those motivated to incorporate integrative therapies and/or lifestyle changes into their overall health plan
Additionally, caregivers, practitioners, advocates, and the general public are all welcome to explore the site and take advantage of the resources and information contained within.
There is no right or wrong way to engage with the My Journey, My Choices website, but here is some information to help orient and guide you as you get started:
The My Journey, My Choices website is divided into three main sections:
Starting Your Journey – Aims to support you in the process of accepting your long-term disease, provide hope for the future, and motivate you to take control of the journey ahead.
Nourishing Your Journey – Educates users on all aspects of healthcare identified by the Caring Ambassadors Program as being important in the healing process. This section of the website lays out many integrative treatment options available to you, so that you can make informed decisions on which to pursue to support your own healing journey.
Charting Your Course – This is the action-oriented section of the website that will help you to build the skills and take the steps necessary to be an ambassador for your own health and make changes to support the healing process.
Your Healing Planner©  is an interactive workbook that combines all elements of the My Journey, My Choices website. It includes activities and reflections to guide you through the process of identifying all your healthcare options and putting together a holistic healthcare plan. The planner also includes action-oriented activities and a calendar to help you take the steps to achieve your healing goals.
The Caring Ambassadors encourages you to explore the My Journey, My Choices website in a manner that feels comfortable and logical to you. If you have been newly diagnosed with a long-term illness, you may find it beneficial to proceed through the website in the order the pages are laid out on the home page [make hyperlink to home page] main menu. Those who are ready to take action by creating an integrative health care plan and making changes to promote healing may wish to download and complete the Your Healing Planner©.
If you aren't familiar with the concept of Integrative Medicine and Health, please start by visiting Taking and Integrative Approach to Health. Lastly, tools, research, and reputable external links are all available on the Resources page to further assist you through all phases of your journey.