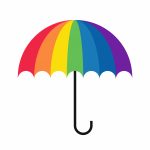 What Makes Sewall Unique?
Sewall provides high-quality early childhood education, which is vital to a child's academic and social development. Studies show early childhood education leads to success in elementary and secondary school, as well as higher education.
Children requiring additional assistance or medications, whether out of a diagnosis or facing socioeconomic stress, need the same access to early childhood education as other children. Sewall strives to balance classrooms with learners who are diverse. Sewall says yes to all children.
At Sewall, there is no need for pull-out sessions as therapies occur in the classroom. Children benefit by interacting with a range of peers. We Are ALL Better Together.
Sewall reminds us how we learn. We learn from those that are different. We learn by helping others. We learn by being a part of a community. This is what sets Sewall apart.