CARING AMBASSADORS PROGRAM
The Caring Ambassadors Program supports individuals in gaining control of their health care, regardless of the illness they face. Remember, this is your JOURNEY; these are your CHOICES. Healing is possible; how you achieve it is up to you.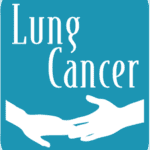 LUNG CANCER PROGRAM
The Caring Ambassadors Lung Cancer Program Empowers patients and providers with access to free educational materials, and resources; Educates communities about the importance of screening and to share current information with patients and their families; and Advocates for access to screening and treatment for lung cancer for all communities.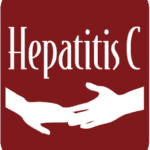 HEPATITIS C PROGRAM
The Caring Ambassadors Hepatitis C Program uses a unique approach in our work to address the elimination of viral hepatitis and specifically hepatitis C. We are honored to serve the community to help eliminate the largest infectious disease outbreak of our time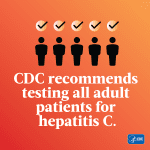 Outreach in Action
Caring Ambassadors Program sponsored the Health Pavilion at the Waterfront Blues Festival in Portland for 12 years. We provided free hepatitis C testing to over 3500 people in those years, identified 197 people living with the virus, and educated hundreds of thousands.
What we do
A Few of Our Services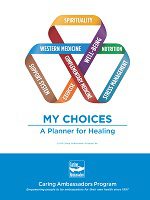 MY CHOICES© is a tool to help you recognize and act upon what you can control in your health care journey to achieve optimal healing, regardless of the illness you face. It contains elements of a guide book, health planner, journal, and activity book to help orient you to and plan for the journey ahead.
A trilogy of books with comprehensive lung cancer information, a guide for caregivers, and a healing planner to empower people anywhere in their journey. Caring Ambassadors Lung Cancer Program is pleased to announce that we have received support from our corporate partners to offer free printed copies of our books (while supplies last)
What Drives Us
Our Mission
To improve the lives of patients and communities by empowering and educating them to be advocates for their own health.
Weekly News Update
My Choices© Update

Week Ending May 29, 2023
Unlocking Resilience: Five Ways to Prioritize Your Mental Health
"WRNMMC, Bethesda, Md.  –  In today's fast-paced health care environment, it's more important than ever to prioritize mental health to build resilience, and in honor of National Mental Health Awareness Month and Staff Resiliency Week at Walter Reed National Military Medical Center, Dr. Kristine Diaz, a personnel psychologist, shares five ways staff members can prioritize their mental health to unlock resilience."
Brain signatures for chronic pain identified in a small group of individuals
"For the first time, researchers have recorded pain-related data from inside the brain of individuals with chronic pain disorders caused by stroke or amputation (phantom limb pain). A long sought-after goal has been to understand how pain is represented by brain activity and how to modulate that activity to relieve suffering from chronic pain. Data were collected over months while patients were at home, and they were analyzed using machine learning tools. Doing so, the researchers identified an area of the brain associated with chronic pain and objective biomarkers of chronic pain in individual patients."
Clinical screening helps identify family members at risk for heart muscle disease
"COLUMBUS, Ohio – A multi-site study led by researchers at The Ohio State University Wexner Medical Center and College of Medicine shows the importance of clinical screening for dilated cardiomyopathy (DCM) in family members of patients diagnosed with the heart muscle disease. The five-year study found cardiovascular screening identified new DCM-related findings in 1 of 7 first-degree family members (children, siblings or parents) previously unknown to have DCM. The findings did not differ by race, ethnicity or sex."
Effects of ketogenic diet on health outcomes: an umbrella review of meta-analyses of randomized clinical trials
"Systematic reviews and meta-analyses of randomized clinical trials (RCTs) have reported the benefits of ketogenic diets (KD) in various participants such as patients with epilepsy and adults with overweight or obesity. Nevertheless, there has been little synthesis of the strength and quality of this evidence in aggregate."
Poor diet adherence, sleep disorders synergistically increases mortality risk
"Poor adherence to the Mediterranean diet plus the presence of sleep disorders impacted cardiovascular and all-cause mortality but not cancer mortality. It is the first study to confirm the interaction, researchers said."
How to cut back on junk food in your child's diet – and when not to worry
"Trust me, I know how exhausting it can be to figure out how to feed your kids a healthy diet while also living in the real world as a busy working parent with limited time and means."
What Happens When We Classify Kids' Weight as a 'Disease'?
"On January 9 of this year, the American Academy of Pediatricians (AAP) published their "Clinical Practice Guideline for the Evaluation and Treatment of Children and Adolescents with Obesity." With this guidance, the AAP is advising doctors and other providers that the "monitoring" and "watchful waiting" approaches are no longer valid."
Walking is a powerful tool to boost brain health and overall well-being
"A groundbreaking study conducted by the University of Maryland School of Public Health has revealed the remarkable benefits of regular exercise, specifically walking, for the health of our brain. According to the researchers, the positive cognitive impacts of walking are especially noticeable in older adults."
Encouraging caregivers to care for their own health, one story at a time
"As Black women who are caregivers struggle to find the time and willpower to exercise and improve their diets, Dr. Abiola Keller's nursing research uses shared storytelling as a promising way to find healthier paths."
Hepatitis C News Update
Week Ending May 29, 2023
5 keys to dramatically increasing hepatitis C screening
"When the U.S. Preventive Services Task Force (USPSTF) recommended in 2013 that every baby boomer in America—adults born between 1945 and 1965—be screened for hepatitis C, it represented a mammoth challenge to physicians and health care organizations."
Chelsea Clinton Weighs in on Viral Hepatitis Elimination Goal
"Eliminating viral hepatitis by 2030 requires support and funding from organizations large and small."
PhD Graduates Have Questions – and Answers
"Research is critical to healthcare, from improving treatments to finding causes, and CU Pharmacy's PhD graduates are up for the challenge."
High correlation of hepatic shear wave velocity with esophageal varices complication rate in patients with chronic liver diseases
"Histological evaluation by liver biopsy is considered the gold standard for assessing liver disease; however, it is highly invasive. Non-invasive liver stiffness measurement by shear wave elastography (SWE) is effective for evaluating the hepatic fibrosis stage and related diseases. In this study, we investigated the correlations of liver stiffness with hepatic inflammation/fibrosis, functional hepatic reserve, and related diseases in patients with chronic liver disease (CLD)."
These Founders Provide Underserved Communities Free At-Home Testing For Sexually Transmitted Diseases Through HealthyMD
"Co-founders Clifford W. Knights II and Steve Vixamar have launched various ventures in the health space, but now they have something else up their sleeves. With several IMG Health Clinic storefronts already under their belt, the two expanded their efforts with sexual Telehealth platform HealthyMD."
Hepatitis C Virus Disproportionately Affects Immigrants, Study Finds
"Rates of hepatitis C virus (HCV) infection were 10% higher among immigrants in Canada than nonimmigrants, with refugees accounting for 30% of all diagnoses, according to a recent study that could help develop targeted screening for the disease."
7 Dangers of Not Treating Hepatitis C
"This infectious disease has few symptoms at first. But ignoring it can lead to real trouble."
Experts tackle misunderstandings about Hep C treatment
"In 2016, Maia Hughes decided to begin recovery after 13 years of substance abuse. But it wasn't only substance use disorder she needed to address. She had also tested positive for hepatitis C, a virus that spreads through blood."
Collaborative Integrative Care Helps Improve the Cascade of HCV Treatment Among Marginalized Populations
"Implementing a collaborative care hepatitis C virus (HCV) program aimed at targeting marginalized populations, including those imprisoned and patients with HIV, has had a big impact toward improving the cascade of care for patients with HCV."
New report finds high numbers of Philadelphians are living with hepatitis C and hepatitis B
"1 in 20 Philly residents have reported testing positive for hepatitis B and hepatitis C, but the actual numbers may be even higher, since many cases go undetected."
Maine has nation's highest rate of hepatitis C, 2nd-highest rate of hepatitis B
"Maine had the highest rate of new hepatitis C cases and the second-highest rate of hepatitis B cases in 2020, according to data released by the federal Centers for Disease Control and Prevention. Cases of hepatitis C in Maine increased dramatically from 3.2 per 100,000 people in 2019 to 11.9 per 100,000 people in 2020, the most recent year for which data is available. The national rate was 1.5 cases per 100,000 people in 2020."
State is investigating potential exposure to hepatitis, HIV at Coalinga State Hospital
"Questions surround an investigation into potential exposure to hepatitis C and HIV at Coalinga State Hospital, a state-run psychiatric hospital in Central California. Documents shared with KVPR suggest the exposures originated in the hospital's pain management clinic."
Video:
Hepatitis C Is Curable — So Why Is It Still So Stigmatized?
"When Devin was first diagnosed with Hepatitis C, she was in a state of shock. "It was one of those things that no one had really educated me about, [because] nobody ever talked about it," she says."
Lung Cancer News

Week Ending May 29, 2023
Lung Cancer: Making the Turn to Hope
"It wasn't that long ago when patients diagnosed with lung cancer were given little to no hope. But that has changed — drastically.
Research is advancing rapidly.
Treatments have improved.
Patients are living longer."
Lung cancer: Immunotherapy combined with chemotherapy may improve quality of life in hard-to-treat cases
"The phase 3 EMPOWER-Lung 3 clinical trial had previously shown that cemiplimab in combination with chemotherapy is more effective than chemotherapy alone in enhancing survival outcomes in individuals with advanced non-small cell lung cancer."
Clinical Updates for the Management of Lung Cancer Brain Metastases
"Nearly half of all brain tumors are associated with an underlying cancer diagnosis, and lung cancer is one of the most common of these. As improved cancer therapies are helping patients live longer, the safe and effective management of lung cancer brain metastases is coming to the fore. The goals we always keep in mind in these cases are to extend survival, prevent neurological dysfunction and improve quality of life. This article briefly reviews the progress made toward these goals made in recent years."
Significant Weight Loss Associated With Incident Lung Cancer Diagnosis
"Significant weight loss may be associated with incident lung cancer, according to an analysis of electronic health records (EHR) from University of Washington Medicine (UWM) that was published in JAMA Network Open. Patients in the case-control study who experienced 10% to 50% weight loss had a 2-times higher likelihood of being diagnosed with lung cancer."
Bristol_Myers says FDA has accepted its non-small lung cancer treatment repotrectinib for priority review
"Bristol Myers Squibb Co. said Tuesday the U.S. Food and Drug Administration has accepted for priority review its application for repotrectinib as a treatment for patients with certain kinds of non-small cell lung cancer. Repotrectinib was the lead experimental drug of Turning Point Therapeutics, which Bristol Myers acquired for $3.8 billion in June of 2022."
Severe Asthma and Lung Cancer: What's the Link?
"May 22, 2023 – Did you know that cutting-edge research is highlighting the link between heavily symptomatic asthma and lung cancer?"
UChicago Medicine introduces groundbreaking, next-generation robotic technology to combat early lung cancer
"The University of Chicago Medicine is the first U.S. hospital to use new, state-of-the-art robotic technology for bronchoscopies that will improve early detection of lung cancer."
Phase 3 SAPPHIRE Trial of Sitravatinib Misses Primary End Point in NSCLC
"The phase 3 SAPPHIRE trial (NCT00231270) of sitravatinib (MGCD516) in combination with nivolumab (Opdivo) vs docetaxel did not meet its primary end point of overall survival (OS) at the final analysis in patients with second- or third-line advanced non-squamous non–small cell lung cancer (NSCLC) who progressed on prior therapy with chemotherapy and immune checkpoint inhibitor therapy."
New Blood-Based RNA Platform for Early Lung Cancer Diagnosis
"Blood-based methods utilizing circulating tumor DNA (ctDNA) and cell-free DNA (cfDNA) are currently being developed to enable early and minimally invasive detection of lung cancer. However, these methods have demonstrated suboptimal performance in detecting cancers at the earliest stages (stages 0-II)."
Researchers explore the possibility of treating lung cancer by targeting telomeres
"Healthy cells can only divide a limited number of times during an organism's lifetime. In contrast, tumor cells are immortal: they proliferate indefinitely and uncontrollably, and this is the defining characteristic of cancer."
Videos:
Measuring Risk Factors of Developing SCLC
"Qian Wang, MD, MPH, assistant professor at Case Western Reserve University, thoracic oncologist at University Hospital Siteman Cancer Center, discusses the relevant metrics to determine the risk factor of developing small cell lung cancer (SCLC)."
AAPI community at higher risk of lung cancer
"Dr. Jeff Velotta of Kaiser Permanente discusses the heightened lung cancer risks for the Asian American Pacific Islander community."
Panagis Galiatsatos, MD: Evolving Screening Strategies for Lung Cancer
"Lung cancer presents unique challenges in terms of treatment and control, as the spread of the disease significantly impacts patient outcomes. According to a session featured at the American Thoracic Society (ATS) 2023 International Conference in Washington, DC, the approach to screening for lung cancer has evolved."
OUR SYMBOL
All aspects of wellness are inextricably intertwined. Explore the loops of the Integrative Health Ribbon to discover how integrative approaches can enhance your well-being and help you heal, no matter your diagnosis.
Remember, this is your JOURNEY; these are your CHOICES. Healing is possible; how you achieve it is up to you.