The Caring Ambassadors Lung Cancer Program provides this website to help you and your loved ones understand your disease and some of the health care options available to you.
Knowledge empowers you to ask the necessary questions to become your own best advocate.
The Caring Ambassadors Hepatitis C Program uses a unique approach in our work to address the elimination of viral hepatitis and specifically hepatitis C.
We are honored to serve the community to help eliminate the largest infectious disease outbreak of our time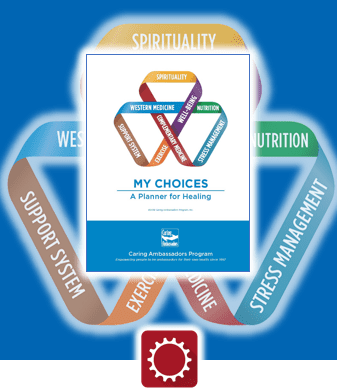 MY CHOICES© is a tool to help you recognize and act upon what you can control in your health care journey to achieve optimal healing, regardless of the illness you face. It contains elements of a guide book, health planner, journal, and activity book to help orient you to and plan for the journey ahead.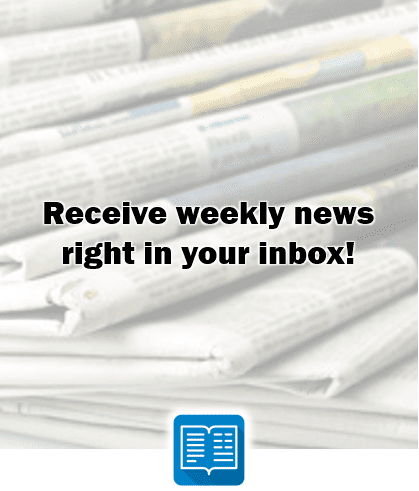 Weekly News Update.
Caring Ambassadors Program provides 3 weekly news updates covering Lung Cancer News, Hepatitis C News, and My Choices© Update. Receive them delivered weekly to your inbox.

Weekly News Update
My Choices© Update


Week Ending July 26, 2021
Exercise can add to your sense of purpose and vice versa
"It's well established that regular exercise can improve one's mental outlook. A new study found the connection also works in the other direction: a sense of purpose makes it more likely you'll stay physically active."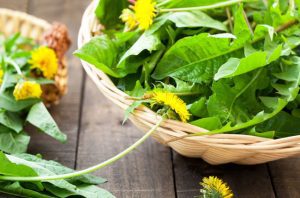 Can You Eat Dandelions?
"Dandelions pop up overnight to blemish a perfect green lawn and crowd out the petunias in your flower garden. But instead of going to war with the ubiquitous yellow weeds, you might want to welcome them into your kitchen."
Prescriptions for Fruits and Vegetables a Blossoming Program
"Chef Michel Nischan has won the prestigious James Beard Award four times, written cookbooks, and launched a restaurant with the late actor Paul Newman. But the motto on his website reveals what he's really about: "Changing the world through food."
Holistic Healing System Offered as Antidote to Virus, Stress
"It originated in India thousands of years ago and uses lifestyle intervention and natural therapies to encourage balance in the body and mind. Treatments start with inner purification and can include changes in diet, herbal remedies, meditation, yoga and massage therapy."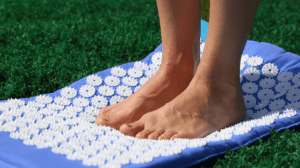 Get to the Point: Your Guide to the Foot Reflexology Chart
"Reflexology is a therapeutic practice that's been around for centuries. Foot reflexology is especially popular, and it involves applying pressure to different points on your feet."
Reiki and more: can alternative therapy treatments fortify the mind-body connection?
"Like many people, I have spent most of the past year working from home. As a result, my mind and body have suffered from a lack of sufficient screen-free downtime. After months of work-life imbalance and excessive sitting, there came a time when I needed to truly reset."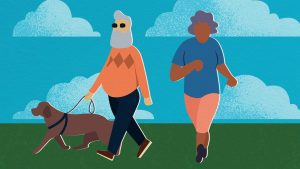 Want to Take Care of Your Brain? Take a Walk
"A new study found that six months of regular brisk walks led to better cardiovascular fitness and improvements in white matter and memory."
Hepatitis C News
Week Ending July 26, 2021
Blood Glucose and Renal Function Evaluation in Patients with Viral Hepatitis
"The prevalence of hyperglycemia/DM and renal disease was significantly higher in the VH group, especially in the HCV subgroup. The prevalence of renal disease was significantly higher in patients with VH with eAG(GA) ≥ 200 mg/dL."
Hepatitis C Vaccine Expected in Five Years
"A protective vaccine against infection with hepatitis C could be in use within 5 years, says Professor Sir Michael Houghton, who co-won the Nobel Prize for Medicine and Physiology and discovered the hepatitis C virus (HCV) in 1989."
Breaking Down Barriers to Hep C Treatment
"A SNEAKY, SILENT killer, hepatitis C is a viral infection that often shows no signs or symptoms. And because most people don't know they have it, the virus can linger in your system for decades—until complications crop up, potentially causing cirrhosis (scarring) or liver cancer."
8 Things You Should Know About Hepatitis C
"Electron micrograph of hepatitis C virus purified from cell culture. The scale bar is 50 nanometers. Credit: Rockefeller University Hepatitis C Research Center."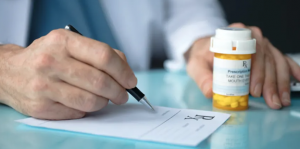 Integrated Treatment Improves Uptake of Hepatitis C Therapy for People Who Use Drugs
"Integrating treatment for hepatitis C with management of substance use disorders improved treatment uptake and achievement of a cure in people who inject drugs, according to findings published in PLOS Medicine."
What to Know About Hepatitis – its Treatment, and Prevention
"The liver's primary function is to filter out toxic substances from your blood and to produce the essential proteins that allow the body to function."
CDC Updates STI Diagnosis, Treatment Guidelines
"The US Centers for Disease Control and Prevention on Thursday issued an update to its guidelines for the diagnosis and treatment of sexually transmitted infections, including new recommendations for diagnostic testing in certain infections."
Hepatitis Can't Wait 2021: Prevention And Treatment
"According to the World Health Organization, 325 million people globally live with a hepatitis infection and 900,000 deaths per year are caused by hepatitis B virus infection."
Lung Cancer News
Week Ending July 26, 2021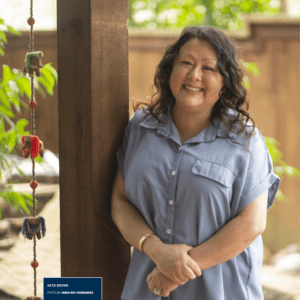 A Huge Heart for Patients With Lung Cancer
"I'm nominating Katie Brown as my hero and, I'm sure, the hero for many lung cancer survivors. I was diagnosed on December 29, 2017, with small cell lung cancer."
Roundtable Discussion: Gadgeel Leads a Discussion on the Timing for RET-Targeted Therapy in NSCLC
"According to a poll, the majority of physicians (64%) would wait for molecular testing on a patient metastatic lung adenocarcinoma. Then, upon diagnosis of RET-mutant non–small cell lung cancer, a group of oncologists explained how they would go about treatment for the patient."
Telehealth leapt forward with COVID-19. Who was left behind?
"When Johnnett Kent learned she had lung cancer, the COVID-19 pandemic was already descending on California. Her doctor didn't want the 49-year-old to risk her health by heading into a crowded clinic between surgery, radiation and chemotherapy."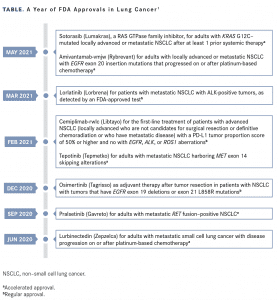 Emerging Therapies Expand Options in Lung Cancer
"During the past 12 months, the treatment landscape for patients with non–small cell lung cancer has expanded dramatically with FDA approvals of the first drugs directed at KRAS G12C and EGFR exon 20 mutations as well as continued progress in developing new therapies for subsets of patients with other molecularly targetable alterations and with PD-L1–high disease."
FDA's Rybrevant Approval 'A Step Forward' For Group of Patients With Non-Small Cell Lung Cancer
"The FDA's recent approval of Rybrevant marks the first targeted therapy for a certain group of patients with non-small cell lung cancer, according to an expert at NYU Langone Health's Perlmutter Cancer Center."
Best Practices to Define, Care for Lung Cancer
"When wondering what step to take first after learning of your cancer diagnosis, assembling the right care team and creating a treatment plan designed uniquely is important to get you on the right track. Comprehensive biomarker testing can then help identify your type of lung cancer and help move steps forward for proper care."
VIDEO:
The Future of Lung Cancer Precision Medicine with Dr. Andrea Mazzocchi
"The co-founder and CEO of Known Medicine dissects the art and science of how profiling biomarkers, epigenetics and the microenvironment may provide the synergy needed to revolutionize the oncologic landscape."
Use the arrows on the sides to scroll through content!
The White House
 A Proclamation on National Hepatitis Testing Day, 2021
MAY 18, 2021   •    PRESIDENTIAL ACTIONS
Our efforts to combat the COVID-19 pandemic over the past year have reinforced many public health lessons, including the importance of communication, community engagement, and a comprehensive testing strategy to reduce the spread of infection. These same lessons hold true for another epidemic affecting our Nation: the silent epidemic of viral hepatitis. Viral hepatitis is a serious, preventable public health threat that puts people who are infected at increased risk for serious disease and death. When left undiagnosed and untreated, hepatitis B and hepatitis C can cause liver cirrhosis, liver cancer, and even early death. Hepatitis D, which occurs only among individuals infected with hepatitis B, can also cause serious liver disease.
On this National Hepatitis Testing Day, I call on all Americans who are at risk for hepatitis to get tested, and for all health care providers to educate their patients about viral hepatitis.
Our Nation has set a goal to eliminate viral hepatitis by 2030. Thanks to Federal investment in medical research, we have the technology and tools to provide safe and effective hepatitis vaccines and therapeutics that can reduce mortality and even lead to a cure. Despite this progress, an estimated 2.4 million Americans are living with hepatitis C, and more than 860,000 are living with hepatitis B — many of whom unknowingly suffer its effects.
Approximately 200,000 Americans are infected with hepatitis D every year. Infection with hepatitis D in an individual already infected with hepatitis B — known as superinfection — leads to a more rapid progression towards liver cancer. We must increase prevention, testing, and awareness to provide people the life-saving treatment they need. Because of the Affordable Care Act, most health insurance plans must cover hepatitis B and hepatitis C testing with no cost-sharing.
The Centers for Disease Control and Prevention recommends screening and testing for hepatitis B, hepatitis C, and hepatitis D based on risk, health status, and pregnancy. It is important we implement these recommendations to ensure proper treatment and help stop the spread of hepatitis. For more information on the recommendations, visit cdc.gov/hepatitis.
My Administration is committed to addressing the health disparities and health inequities, which, as with so many health metrics, are also seen with viral hepatitis. Viral hepatitis disproportionately impacts Black and brown Americans, Indigenous persons, Asian Americans, Native Hawaiians, and Pacific Islanders. The interplay of factors such as poverty, inadequate housing and transportation, food insecurity, access to care, access to addiction treatment and mental health care, medical mistrust, language and cultural barriers, stigma, and discrimination must be addressed if we are to eliminate these health disparities and advance health equity. The recently released Viral Hepatitis National Strategic Plan: A Roadmap to Elimination is focused on making sure more people living with viral hepatitis are tested and aware of their status and providing a roadmap for quality care and treatment. To read more about the plan, visit hhs.gov/hepatitis.
The viral hepatitis epidemic is also linked with other public health threats, including HIV, sexually transmitted infections, and opioid use. Our response to the public health challenges of viral hepatitis, HIV, sexually transmitted infections, and substance use disorders will require a focus on the people and places where these risk factors intersect, and doing more to test people for viral hepatitis and other infections. We also need to scale-up vaccinations, testing, and care in settings where people at risk receive other services. Implementing point-of-care testing in outreach settings, utilizing clinical decision support tools, and increasing provider awareness and training for implementing testing recommendations will help improve diagnoses and awareness. The ability to reduce viral hepatitis infections will depend on integrated strategies and a comprehensive approach to address our ongoing challenges.
Viral hepatitis exacts a significant toll on our Nation's health, and the stigma and discrimination associated with the disease further impair the quality of life among those affected. Today, we reaffirm our commitment to ensuring everyone knows their viral hepatitis status, has access to high quality care and treatment, and lives free from stigma and discrimination.
NOW, THEREFORE, I, JOSEPH R. BIDEN JR., President of the United States of America, by virtue of the authority vested in me by the Constitution and the laws of the United States, do hereby proclaim May 19, 2021, as National Hepatitis Testing Day. I encourage all Americans to join in activities that will increase awareness about viral hepatitis and increase viral hepatitis testing.
IN WITNESS WHEREOF, I have hereunto set my hand this eighteenth day of May, in the year of our Lord two thousand twenty-one, and of the Independence of the United States
of America the two hundred and forty-fifth.
JOSEPH R. BIDEN JR.
https://www.whitehouse.gov/briefing-room/presidential-actions/2021/05/18/a-proclamation-on-national-hepatitis-testing-day-2021/
Today, CDC published online the 2019 Viral Hepatitis Surveillance Report for hepatitis A, hepatitis B, and hepatitis C. This report now includes demographic characteristics of persons with chronic hepatitis B and chronic hepatitis C, including age, sex, race/ethnicity, urbanicity, and US Department of Health and Human Services (HHS) regions.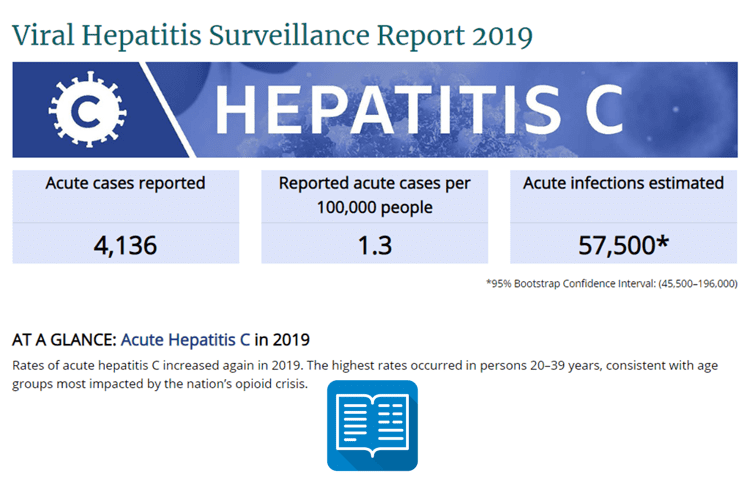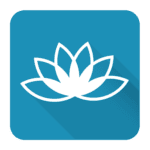 "Qigong is quite literally "Moving Meditation". As with all meditation practices, Qigong has an incredibly calming effect on the central nervous system. As the mind, breath, and body are connected to the moment, the parasympathetic nervous system is engaged and the brain releases all sorts of feel-good hormones, such as serotonin and dopamine."
https://theecohub.ca/5-healing-benefits-of-qigong/
Try session 3 of Qigong with Sifu Larry Wong
Would you like to try session 2?