Outreach in Action
Caring Ambassadors Program sponsored the Health Pavilion at the Waterfront Blues Festival in Portland for 12 years. We provided free hepatitis C testing to over 3500 people in those years, identified 197 people living with the virus, and educated hundreds of thousands.
CARING AMBASSADORS PROGRAM
The Caring Ambassadors Program supports individuals in gaining control of their health care, regardless of the illness they face. Remember, this is your JOURNEY; these are your CHOICES. Healing is possible; how you achieve it is up to you.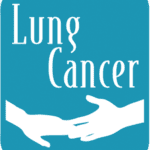 LUNG CANCER PROGRAM
The Caring Ambassadors Lung Cancer Program Empowers patients and providers with access to free educational materials, and resources; Educates communities about the importance of screening and to share current information with patients and their families; and Advocates for access to screening and treatment for lung cancer for all communities.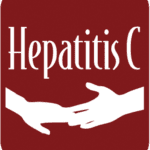 HEPATITIS C PROGRAM
The Caring Ambassadors Hepatitis C Program uses a unique approach in our work to address the elimination of viral hepatitis and specifically hepatitis C. We are honored to serve the community to help eliminate the largest infectious disease outbreak of our time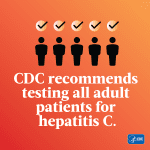 What we do
A Few of Our Services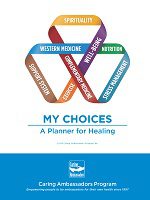 MY CHOICES© is a tool to help you recognize and act upon what you can control in your health care journey to achieve optimal healing, regardless of the illness you face. It contains elements of a guide book, health planner, journal, and activity book to help orient you to and plan for the journey ahead.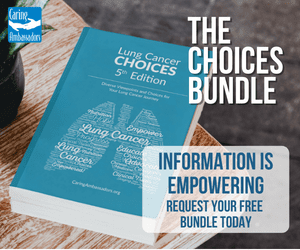 A trilogy of books with comprehensive lung cancer information, a guide for caregivers, and a healing planner to empower people anywhere in their journey. Caring Ambassadors Lung Cancer Program is pleased to announce that we have received support from our corporate partners to offer free printed copies of our books (while supplies last)
What Drives Us
Our Mission
To improve the lives of patients and communities by empowering and educating them to be advocates for their own health.
Weekly News Update
My Choices© Update


Week Ending June 27, 2022
A Heart Healthy Diet: Food Lists, Diet Tips, and More
"Your heart is a complex organ that works continuously to provide your body with a constant supply of oxygenated blood. It's part of the cardiovascular system, which also includes arteries, veins, and capillaries."
Plant power: Using diet to lower cancer risk
"The choices you make at the grocery store have a bigger impact than just your dinner plans. Filling your plate with foods that are grown in the ground may be the best diet for cancer prevention."
Too Many of Our Plates Are Missing Immune-Boosting Microbes
"What we eat affects the trillions of bacteria, fungi, viruses, and other germs that live in our digestive tract, referred to as our gut microbiome by scientists. Some of the many roles of theses microbes inside our bodies include changing how the immune system functions and influencing physical and mental health."
What's the Best Time of Day to Exercise? It Depends on Your Goals
"For most of us, the "best" time of day to work out is simple: When we can. Maybe that's before or after work. Or when the gym offers free daycare. Or when our favorite instructor teaches our favorite class. That's why we call it a "routine." And if the results are the same, it's hard to imagine changing it up."
Integrative & Lifestyle Medicine: Supportive Treatments for Cancer Patients & Families
"Integrative medicine, a blend of complementary and lifestyle medicine, is often added to a comprehensive treatment plan alongside modern medical methods of diagnosis and treatment, said Eric Secor Jr., ND, PhD, LAc, associate medical director of integrative medicine at the Hartford HealthCare Cancer Institute."
Doctors increasingly prescribe time in nature to promote mental and physical health
"Combining greek prefix -bíos ("life") with suffix -philía ("friendship and affinity"), German physiologist Erich Fromm first coined the term biophilia in 1973: "the passionate love of life and of all that is alive."
Why Creating Micro-Routines Is Key To Reaching Your Maximum Wellness Potential
"When Haute Beauty expert Dr. Deepa Verma counsels her patients on overall wellness, she always emphasizes the four pillars of a healthy lifestyle: clean diet, restorative sleep, exercise, and stress reduction. To benefit our overall health and wellness, we must take these four pillars and make them habits. To do so, discipline, which is something that we do not have to think about doing because it has become engrained in the fiber of our being, is needed. Here Dr. Verma shares how she makes wellness optimization attainable both for herself and for her patients."
How to Use New FDA Guide for Dietary Supplements
"More than half of Americans use dietary supplements, according to national surveys, fueling a billion-dollar industry. Yet studies show that many people don't know enough about supplements' active ingredients, recommended dosages, possible side effects and drug interactions."
Practical Types Of Self-Care You Can Do Today
"Self-care is a buzzword that may conjure images of cucumber slice-covered eyes or a long soak in a candle-lit bath, but the meaning is much deeper than that. Nurturing yourself involves paying attention to your body as well as your emotional and mental well-being. And while it goes beyond pampering yourself, it doesn't always mean a trip to your therapist is in order, either."
The New Age of Naturopathy – How Integrative Medicine Works There
"A branch of complementary medicine known as naturopathy draws its therapeutic cues from nature and the cosmos. Within our bodies, there is an inherent harmony but also intrinsic chaos. Naturism stresses the need to return the body to a state of homeostasis to recover from any ailment. Unprecedented treatment that doesn't need any medication! To fully appreciate the benefits of naturopathy, it's essential that we first define what it is."
3 Surprising Things That Affect Your Gut Health, From The Father Of Functional Medicine
"Your gut influences everything from your digestion to your mood to your immunity—it's the foundation of your health, many would say. But because your gut touches so many functions in your body, it can be difficult to know what exactly triggers any gut issues you may have. Is it inflammation? FODMAPs? A lack of sleep? Yes, your diet can play a huge role, but other less obvious factors can wreak havoc on your gut without you even knowing it."
What is reiki and does it work?
"The term reiki has been bandied around in wellness circles for years, but you'd be forgiven for tentatively uttering the question – what is reiki? A practice that's been steadily growing in popularity, reiki is a safe and non-invasive form of energy-based healing that can promote relaxation and reduce stress through gentle touch."
3 Ways To Address Mental Fatigue & How To Identify It, From A Health Coach
"Mental fatigue. Burnout. Exhaustion. Different phrases all describing the end result of pushing your body and mind too far. It's a pervasive idea in today's society that if you're not hustling then you're lazy, but it's this exact mindset that can put your health at risk—particularly if you're ignoring the signs your body is trying to send you."
Energy therapy: What to know
"Energy therapies are healing techniques that treat the mind, body, and spirit. Doctors sometimes refer to them as alternative or complementary therapies. There is a growing interest in using energy therapies for a variety of health conditions."
Hepatitis C News
Week Ending June 27, 2022
Towards the elimination of hepatitis C as a public health concern
"​NSW Health has today released a comprehensive plan to eliminate hepatitis C as a public health concern by 2028 with the NSW Hepatitis C Strategy 2022 – 2025. Chief Health Officer Dr Kerry Chant said the new strategy is centred on prevention, testing, treatment and addressing stigma and discrimination associated with the disease."
Two Highly Effective Direct-Acting Antiviral Regimens Identified for Hepatitis C Genotype 6
"Two direct-acting antiviral (DAA) regimens — sofosbuvir/velpatasvir (SOF/VEL) and gelcaprevir/pibrentasvir (GLE/PIB) — had favorable outcomes and were safe for the treatment of hepatitis C virus genotype 6 (HCV-6) infection. These findings were published in the Journal of the Formosan Medical Association."
What is the epidemiology for hepatitis C?
"The World Health Organization notes that 1.5 million new HCV infections occur each year. Less than half of those with an HCV infection clear the virus from their system within 6 months and without any treatment. Approximately 70% of people cannot rid their bodies of the virus and develop a chronic infection."
Progress seen in proportion of pregnant persons with hep C screening
"There has been substantial progress in the proportion of pregnant persons screened for hepatitis C virus (HCV) infection, but the testing rates are still low, according to an article published online June 9 in Obstetrics & Gynecology."
WHO publishes updated guidance on hepatitis C infection – with new recommendations on treatment of adolescents and children, simplified service delivery and diagnostics
"Updated WHO Guidance on hepatitis C (HCV) infection was released today during a joint WHO-EASL-CDC symposium at the EASL International Liver Congress 2022 in London. These guidelines recommend a radical simplification of the care pathway to overcome barriers in access to HCV testing and treatment."
Chronic Hepatitis B Infections Decreasing in Recent Years
"New data shows a drop in the prevalence of hepatitis B virus (HBV) infections and deaths among the youngest populations."
Mood and Cognition Improve After Hepatitis C Cure
"People who were successfully treated for hepatitis C with direct-acting antiviral (DAA) therapy experienced improvements in their mood and cognition, according to study results published in the Journal of Viral Hepatitis. Over time, chronic hepatitis C virus (HCV) infection can lead to severe liver disease, including cirrhosis and liver cancer. It has also been linked to neuropsychiatric problems. For example, people with cirrhosis may develop hepatic encephalopathy, wherein toxins in the blood result in impaired brain function."
Mystery Hepatitis Disease Has Now Killed 11 Children in U.S.
"Child hepatitis cases in the United States have caused 11 deaths and dozens of hospitalizations as part of an outbreak with no known cause, new data shows. Analysis published last week by the Centers for Disease Control and Prevention (CDC) shows that there were a total of 296 cases of hepatitis with an unknown cause among U.S. children aged under 10 between October 1, 2021 and June 15 this year."
Lung Cancer News
Week Ending June 27, 2022
Lung cancer patients treated with immune checkpoint inhibitors can be safely vaccinated against COVID-19, study says
"Cancer patients have received priority status to receive COVID-19 vaccinations but there is limited data regarding the safety and efficacy of the vaccines for patients treated for lung cancer with immune checkpoint inhibitors. Now, a new study published in the Journal of Thoracic Oncology found that vaccines are safe and effective for these patients. JTO is the official journal of the International Association for the Study of Lung Cancer."
New Study Highlights Progress in Drug Development Landscape for Lung Cancer
"LUNGevity Foundation, the nation's leading lung cancer-focused nonprofit organization, conducted a study analyzing the current global lung cancer drug development landscape. The manuscript, which was recently published in the Journal of Thoracic Oncology, reveals the impressive progress that has been made in the lung cancer therapy space and points to an increased need for comprehensive biomarker testing at earlier stages of the disease."
ASCO: Merck touts Keytruda's 'convergent' benefits across postsurgery lung cancer patient groups
"As biopharma industry watchers wait to see whether Keytruda will hit its goal as a postsurgery treatment in early lung cancer patients with high tumor expressions of the PD-L1 biomarker, Merck & Co. is rolling out new data to show the drug's benefits across other patient groups."
How Does Targeted Therapy Treat Lung Cancer?
"Targeted therapy is one of several new scientific approaches to treating cancers, including lung cancer. Doctors may recommend this approach if your lung cancer cells have certain targets that medications can work on. You can think of targeted therapies like specialized magnets drawn to cancer cells that will ignore healthy cells."
Chemoimmunotherapy Shows 3-Year Survival Benefit for Advanced NSCLC
"During a live virtual event, Adam J. Schoenfeld, MD, discussed the updated 3-year results of the CheckMate 9LA trial of nivolumab, ipilimumab, and 2 cycles of chemotherapy for patients with advanced non–small cell lung cancer."
Rates of advanced lung cancer decline after low-dose CT guidelines, cost coverage
CHICAGO — "Analysis of the SEER database showed a significant decline of rates of advanced lung cancer following screening guidelines for low-dose chest computed tomography."
Are New Therapeutic Options for Limited-Stage SCLC Coming Down the Turnpike?
"Despite some recent wins in treatments for small-cell lung cancer (SCLC), the standard of care for limited-stage SCLC (LS-SCLC) "has not appreciably shifted in more than 20 years," according to one expert group."
VIDEO: Integrating sequential immunotherapy to lung cancer treatment plans
"In this video, Melina Marmarelis, MD, highlights findings from a Lung-MAP nonmatched substudy presented at ASCO Annual Meeting."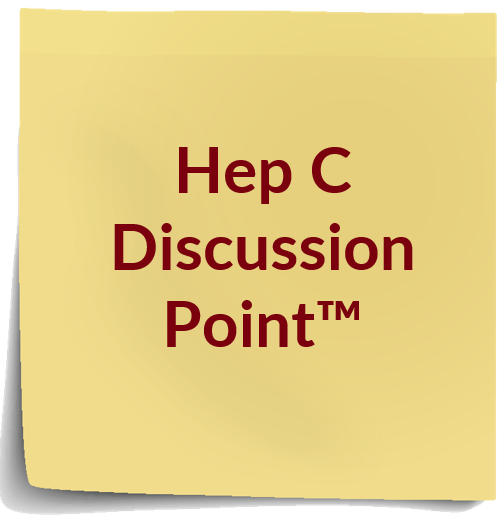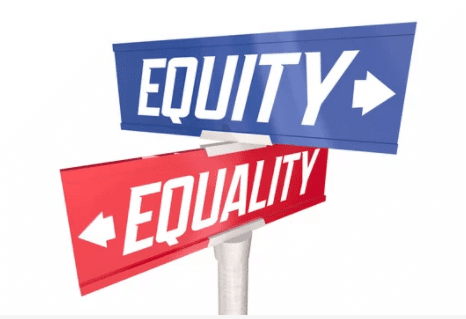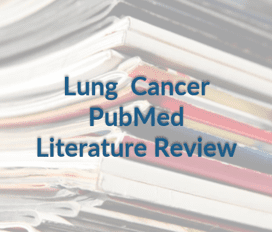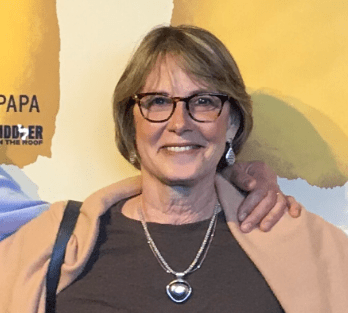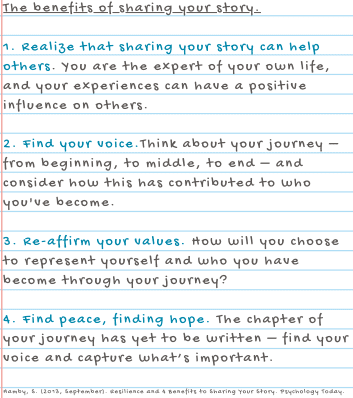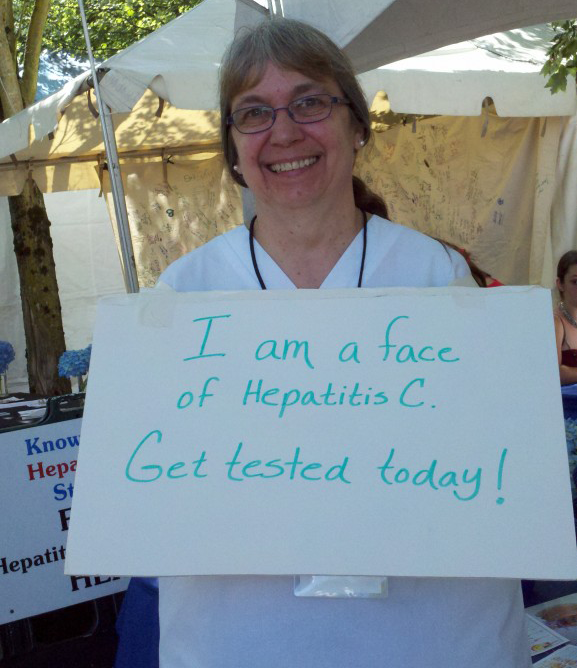 OUR SYMBOL
All aspects of wellness are inextricably intertwined. Explore the loops of the Integrative Health Ribbon to discover how integrative approaches can enhance your well-being and help you heal, no matter your diagnosis.
Remember, this is your JOURNEY; these are your CHOICES. Healing is possible; how you achieve it is up to you.