Caring Ambassadors understands we are living in complex times. Please take a moment and
Breathe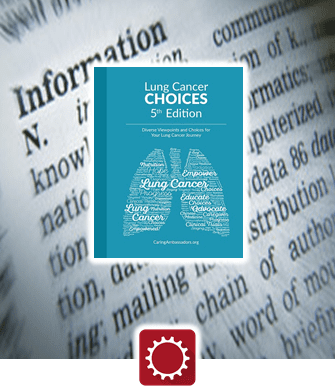 Lung Cancer Choices 5th Edition can be a useful tool for anyone who is caring for someone with lung cancer, but its primary focus is on the patient. This book is suitable for both the newly diagnosed and those who have been living with lung cancer for some time.
The Caring Ambassadors Hepatitis C Program uses a unique approach in our work to address the elimination of viral hepatitis and specifically hepatitis C.
We are honored to serve the community to help eliminate the largest infectious disease outbreak of our time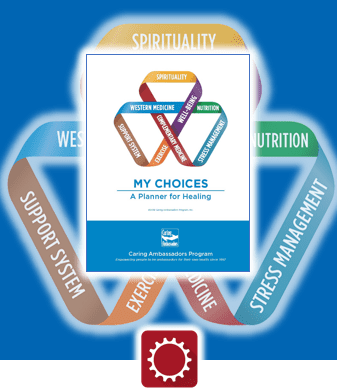 MY CHOICES© is a tool to help you recognize and act upon what you can control in your health care journey to achieve optimal healing, regardless of the illness you face. It contains elements of a guide book, health planner, journal, and activity book to help orient you to and plan for the journey ahead.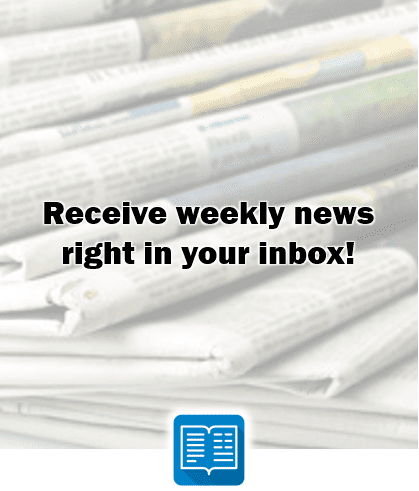 Weekly News Update.
Caring Ambassadors Program provides 3 weekly news updates covering Lung Cancer News, Hepatitis C News, and My Choices© Update. Receive them delivered weekly to your inbox.

Weekly News Update
My Choices© Update


Week Ending November 29, 2021
Your Vitamin D Status Has An Impact On Your Mood, Says Recent Research
"Though many people still equate vitamin D with bones (which is understandable considering that the sunshine vitamin is important for maintaining strong, healthy bones),* it'd be doing this powerhouse nutrient a true disservice to suggest its benefits start and end there."
THE VALUE OF AN ATTITUDE OF GRATITUDE
"As we begin to get back to a semblance of normal, or at least the new normal, we can learn from the past and be stronger in coping with our future. Honoring our past experiences, and embracing our realities makes us stronger and more resilient. As we approach the 2021 Holiday season, and prepare for 2022, we can all benefit from focusing on, and practicing gratitude."
Do "anti-aging" diets work?
"Extensive research in animals suggests that strict diets that limit the intake of certain nutrients increase lifespan and reduce the incidence of age-related disease. It may even be possible to reproduce these effects using drugs. For now, however, there are no clinically proven anti-aging diets or drugs, and scientists have not yet established their safety."
What Are Respiratory Allergies?
"Allergies occur when your body misidentifies a harmless substance (called an allergen) as dangerous. Your immune system responds to the false alarm and begins to make antibodies against the allergen."
From equine to play: 10 nontraditional therapies
"Often nontraditional therapy is referred to as alternative or complementary medicine. This type of therapy is not intended as a replacement for traditional therapies but rather is meant to be used in conjunction with them. These therapies can enhance the benefits of traditional therapy."
As Holidays Return to Normal, Here's How to De-Stress
"Don't get too focused on buying the perfect presents, making the best dinner or planning the perfect party. Try to be mindful of pleasant things and moments, suggested Jennifer Wegmann, a health and wellness studies lecturer at Binghamton University, State University of New York."
4 Underrated Habits That Can Secretly Upgrade Your Health
"Thatcher Wine has had one serious health journey: Soon after undergoing surgery for chronic headaches (and experiencing trouble with his vision post-operation) the author and entrepreneur discovered three tumors in his chest—and was diagnosed with lymphoma."
5 Major Improvements You'll See From Doing Yoga Every Day, Says Science
"It's safe to say at this point that yoga is more than a flash in the wellness pan or yet another fleeting fitness fad. After all, this ancient practice combining precise physical poses, deep breathing, and mental focus dates back over 5,000 years! If people have been practicing yoga for that long, there must be something to it."
Eating Habits to Avoid For a Better Immune System, Say Dietitians
"For many people, the scariest thing about winter approaching isn't the thought of digging out those snow boots and braving the increasingly bitter weather: it's the return of cold and flu season. While washing your hands thoroughly, avoiding crowds, and steering clear of anyone you know to be sick can all help reduce your risk of coming down with something, those measures may not be enough to keep you safe."
A Harvard nutritionist and brain expert says she avoids these 5 foods that 'weaken memory and focus'
"No matter how old you are, it's never too late to start eating in a way that gives you the best possible chance of staving off dementia as you age and making sure that you feel focused and sharp every day."
Why the Body Mass Index Is So Often Misleading, According to Doctors
"Chances are at some point in your life, you and your doctor have discussed your body mass index (BMI) in relation to your health. Unfortunately, for many people (maybe you, too) these talks can be distressing, considering all the weight that those three little letters carry."
Hepatitis C News
Week Ending November 29, 2021
FDA unlocks faster clearances for future hepatitis C diagnostics
"The FDA has eased up on makers of new diagnostic tests for hepatitis C, granting them a quicker pathway to the market."
Liver cancer can be recognized by RNA fragments in saliva and blood
"RUDN University doctors examined markers of liver cancer and found that the disease can be recognized by RNA fragments in saliva and blood. The results are published in Oncotarget."
Antiviral treatment for hepatitis C virus reduces risk of post-treatment liver cancer progression
"In a new cohort study of patients with hepatitis C virus (HCV)-related hepatocellular carcinoma (HCC), a disease with a high recurrence rate, researchers at the Osaka City University Graduate School of Medicine reported that after receiving cancer treatment, the oral administration of direct-acting antivirals (DAA) reduces the risk of tumor progression following recurrence of the liver disease. The findings were published in the Journal of Viral Hepatitis."
COVID slowed Louisiana's 'Netflix model' for eliminating hepatitis C. Is there time to catch up?
"In July 2019, Louisiana health officials brokered an unprecedented deal: For $58 million yearly for up to five years, the state would have unlimited access to a $24,000 hepatitis C drug for Medicaid patients and the prison population."
New York State Department of Health Announces Release of Hepatitis C Elimination Plan
"The New York State Department of Health today released the New York State Hepatitis C Elimination Plan. These recommendations were developed by the Hepatitis C Elimination Task Force in collaboration with community-based organizations, health care providers, harm reduction specialists, social service providers and public health professionals. The Hepatitis C Elimination Plan focuses on five key areas to reach those most at-risk:"
Lung Cancer News
Week Ending November 29, 2021
Help VA spread awareness about lung cancer symptoms and screening
"Did you know that nearly 8,000 Veterans are diagnosed and treated with lung cancer every year at VA? Or that over 900,000 Veterans may be eligible for lung cancer screening?"
An Angel Among Nurses for Patients With Lung Cancer
"Lilian Reed, RN, has been the lung cancer nurse navigator at Hoag Family Cancer Institute for about 18 years. She has been in the navigator position longer than any of the rest of us navigators."
A Lung Cancer Survivor, Fighter and Advocate
"Poulsen led the LUNGevity Breathe Deep events in Salt Lake City for a number of years, which is where I met her. She's a lung cancer survivor who decided she had too much to do to let the disease slow her down. As a never-smoker, she became an advocate for awareness, especially for radon gas testing and mitigation in homes."
Pathologist Robert Homer, MD, PhD, on Lung Cancer Awareness Month
"During November, Lung Cancer Awareness Month and the month of the the Great American Smokeout, It's a good reminder to our patients, our community, and our colleagues who need to hear it to stop smoking cigarettes, and for everyone to encourage others to do the same. Smilow Cancer Hospital has a Tobacco Treatment Program to support all our patients and families."
Physicians urge preventative screenings this Lung Cancer Awareness Month
"Lung cancer is the leading cancer killer of men and women in the United States, and more patients die from it each year than from colon, breast or prostate cancer combined."
GUEST COLUMN: The impact on lung cancer care in a COVID-19 world
"The COVID-19 pandemic has presented many challenges to the world and especially toward those already impacted by pre-existing diseases such as lung cancer. Kentucky has the highest lung cancer incidence rate in the country, not surprising given the high rates of smoking in the commonwealth. The five-year survival rates for lung cancer are abysmal, primarily because the disease is diagnosed at later stages, when a cure is much less likely."
GE Healthcare and Optellum Join Forces to Advance Lung Cancer Diagnosis with Artificial Intelligence
"GE Healthcare and Optellum today announced that they have signed a letter of intent to collaborate to advance precision diagnosis and treatment of lung cancer. GE Healthcare is a global leader in medical imaging solutions. Optellum is the leader in AI decision support for the early diagnosis and optimal treatment of lung cancer."
United We Stand, Divided We Fall: Addressing High Lung Cancer Rates, Mortality in Kentucky
"From scientists to oncologists and other clinicians in the community setting, years of research has grasped the big picture of lung cancer occurrence and outcomes in Kentucky, and some have begun to investigate potential causes."
VIDEO:
EGFR Exon 20-Positive NSCLC Prognosis and Challenges
"Alexander Spira, MD, PhD, FACP, director of the Virginia Cancer Specialists, discusses the prognosis of patients with EGFR- exon 20 mutated non-small cell lung cancer (NSCLC)."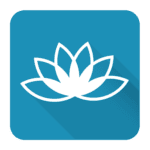 "Qigong is quite literally "Moving Meditation". As with all meditation practices, Qigong has an incredibly calming effect on the central nervous system. As the mind, breath, and body are connected to the moment, the parasympathetic nervous system is engaged and the brain releases all sorts of feel-good hormones, such as serotonin and dopamine."
https://theecohub.ca/5-healing-benefits-of-qigong/
Try session 3 of Qigong with Sifu Larry Wong
Would you like to try session 2?
Click the images to order yours today!