The Caring Ambassadors supports individuals in gaining control of their health care, regardless of the illness they face.
We provide information, tools, and resources to help those with any chronic health condition not only manage their health care after a diagnosis, but improve their quality of life and capacity for healing. As an advocacy organization, we both fight for patient rights and work to build a new generation of patient and health care champions. Our disease specific programs for Hepatitis C and Lung Cancer have been helping people obtain the support, assistance, and information they need for over 20 years.
MY CHOICES:
A Planner for
Healing
is now available for download!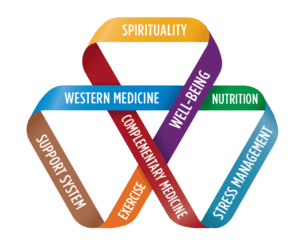 Hepatitis C News
Week Ending July 15, 2019
Liver 'epidemic' caused by obesity
In West Virginia, where 35.2% of adults are obese, but lost behind the more commonly mentioned cardiovascular conditions is the deadly strain obesity places on a person's liver. Widespread liver disease, sparked by obesity, has silently ballooned into its own epidemic over the past 25 years.
Pharmacist-driven HCV treatment model yields high SVR rates
Through the usage of collaborative practice agreements, clinical pharmacists are effective to drive and deliver hepatitis C treatment."
Expert Interviews: Closing Gaps in HCV Care
Despite the availability and high efficacy of direct-acting antivirals (DAAs) for hepatitis C virus (HCV) treatment, numerous gaps in care remain because of a range of factors. Many individuals with HCV are asymptomatic and unaware that they are infected.
You don't have to be an alcoholic to have fatty liver disease, in fact, 1 in 4 Americans have it and don't know
Fatty liver disease has few symptoms but is a serious condition where too much fat builds up within the liver. "This is extremely common," said Hepatologist Dr. Blaire Burman, "One in four Americans has fatty liver disease," and it goes undiagnosed for the vast majority.
Hep C spike prompts investigation into Kensington doctor
A Kensington doctor's office has closed after its namesake doctor found herself at the center of an alleged spike in hepatitis C cases — and officials are urging her patients to get checked.
Fearing hepatitis A outbreak among homeless people, King County expands vaccinations
Fears of an outbreak of a highly contagious disease have prompted King County to expand free hepatitis A vaccinations for people experiencing homelessness.
Screening, early detection driving decline in Delaware cancer deaths
Liver cancer, however, remains an area of concern for Delaware health officials. Mortality rates for that type of the disease are not declining, according to the report.
Scaling-Up Prevention and Treatment Interventions for Achieving HCV Elimination
A modest scale-up of hepatitis C virus (HCV) treatment, along with medication-assisted treatment and syringe service programs where needed, can reverse the expanding HCV burden in the United States and reach elimination goals within 10 to 15 years.
When to Use Direct-Acting Antivirals in Hepatocellular Carcinoma
During the last several decades, the incidence of hepatocellular carcinoma (HCC) has risen sharply in the United States and globally, driven partly by an increase in hepatitis C virus (HCV) infections
Lung Cancer News
Week Ending July 15, 2019
Immunohistochemistry to Assess MET Status Is a Poor Screen for Actionable MET Alterations in Lung Adenocarcinoma
According to researchers, some lung adenocarcinoma tumor specimens that are positive for a known oncogenic molecular alteration in MET are negative for MET overexpression by immunohistochemistry (IHC). The findings of this study were published online in the Journal of Thoracic Oncology.
Winship Cancer Institute of Emory University has been awarded NCI's five-year, $9.7 million Specialized Program of Research Excellence grant  to study new approaches for lung cancer treatment.
This new grant (P50CA217691) is the first to be awarded in the state of Georgia and one of four SPORE grants in the U.S. dedicated to lung cancer.
Efforts Continue to Increase Lung Cancer Screening
Patients who are between the ages of 55 and 74 years, have a 30 pack-year history, and have not quit smoking within the last 15 years are encouraged to undergo lung cancer screening, according to Inga T. Lennes, MD, MBA, MPH.
FDA grants orphan drug designation to Imfinzi for small cell lung cancer
Durvalumab (Imfinzi, AstraZeneca) — a human monoclonal antibody that binds to PD-L1 — already is approved in the United States for treatment of patients with unresectable, stage III non-small cell lung cancer who underwent chemotherapy and radiation. The agent also is approved for previously treated patients with advanced bladder cancer.
Frontline Immunotherapy Approval in Small Cell Lung Cancer Sets New Precedent for Progress
Checkpoint inhibitors have propelled the field of small cell lung cancer (SCLC) forward, and further exploration into novel targets like DLL3, PARP, and activated transcription may move the needle even further, said Anna F. Farago, MD, PhD.
Pairing targeted drugs could overcome breast, lung cancer treatment resistance
A new study has shown that targeted drugs for breast and lung cancer could be used together to overcome resistance to treatment in several different tumour types.
Coordinated Efforts Are Paramount in Lung Cancer Molecular Testing
Treatment of lung cancer is far more complex and effective than it was years ago, thanks, in part, to molecular testing strategies that are shaping the realm of personalized care.
Updated 3-Year Data Confirm Prolonged Survival Benefit With Durvalumab in Stage III NSCLC
Data from a 3-year update of the phase III PACIFIC trial confirmed an improvement in overall survival (OS) with treatment of durvalumab (Imfinzi) in patients with unresectable, stage III non–small cell lung cancer (NSCLC) who did not progress after chemoradiotherapy.
Mind the gap: Precision medicine shortcomings in NSCLC
ASCO abstracts highlight new molecular targets in advanced NSCLC, but we're failing to execute on the best care available now.
Boulder-based Biodesix announces partnership to develop liquid biopsy
Boulder-based lung cancer diagnostic company Biodesix announced Tuesday that it has entered into an agreement with Thermo Fisher Scientific to bring a blood-based DNA sequencing analysis for liquid biopsies to the general public.
Lung Ambition Alliance launches with goal to double five-year survival in lung cancer by 2025
Today, the International Association for the Study of Lung Cancer (IASLC), Guardant Health, the Global Lung Cancer Coalition (GLCC) and AstraZeneca announced the Lung Ambition Alliance, a new partnership with a bold ambition to eliminate lung cancer as a cause of death. The first goal of the Alliance will be to double five-year survival for patients with lung cancer by 2025.
Video:
STUDY: Earlier lung cancer screenings could save up to 12,000 lives per year
Integrative Health & Medicine News




Week Ending July 15, 2019
"When people are recovering from an illness or injury, they often don't think of nutrition, but it may be key to getting their health back."
"It may be hard to imagine, but in the days before prescription medications, people turned to natural remedies to treat conditions such as infections and toothaches. Currently, about 4 out of 10 adults still turn to alternative therapies and the like, including herbal supplements, to treat what ails them."