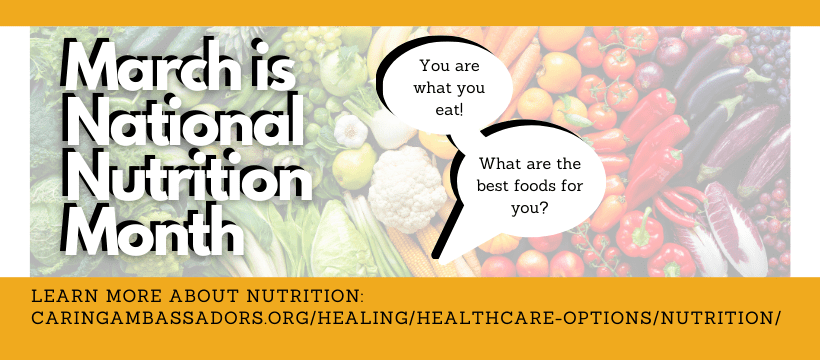 The Caring Ambassadors Lung Cancer Program provides this website to help you and your loved ones understand your disease and some of the health care options available to you.
Knowledge empowers you to ask the necessary questions to become your own best advocate.
The Caring Ambassadors Hepatitis C Program uses a unique approach in our work to address the elimination of viral hepatitis and specifically hepatitis C.
We are honored to serve the community to help eliminate the largest infectious disease outbreak of our time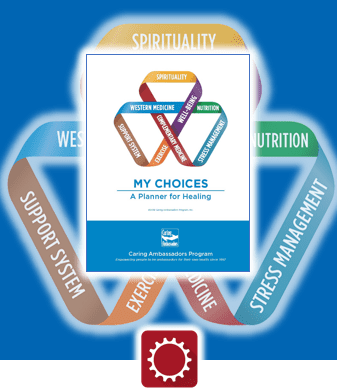 MY CHOICES© is a tool to help you recognize and act upon what you can control in your health care journey to achieve optimal healing, regardless of the illness you face. It contains elements of a guide book, health planner, journal, and activity book to help orient you to and plan for the journey ahead.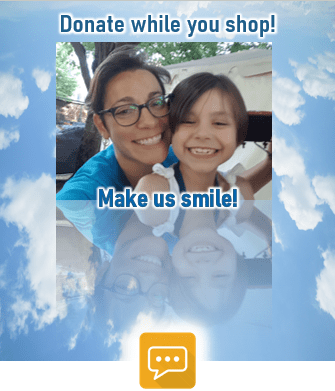 AmazonSmile is a website operate by Amazon with the same products, prices and shopping features as Amazon.com. The difference is that when you shop on AmazonSmile, the AmazonSmile Foundation will donate 0.5% of the purchase price of eligible products.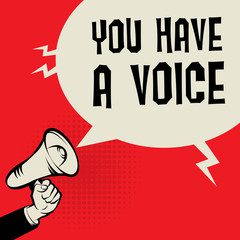 We urge our Oregon delegation to ask CMS to abandon the changes to the six protected classes in the PDM Model. The time is NOW for patients to access all the medicines they need and save money simultaneously.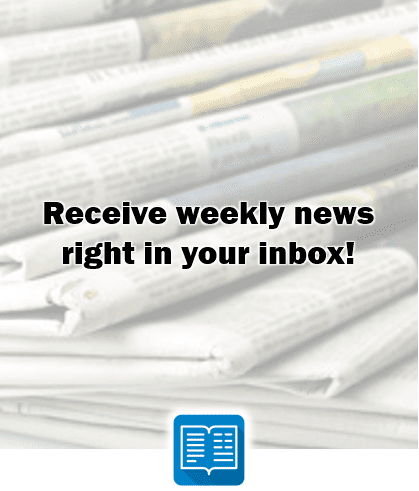 Weekly News Update.
Caring Ambassadors Program provides 3 weekly news updates covering Lung Cancer News, Hepatitis C News, and My Choices© Update. Receive them delivered weekly to your inbox.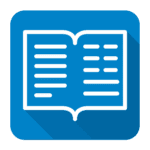 My Choices© Update


Week Ending March 1, 2021
Study suggests mindfulness meditation helps cultivate self-transcendence through the process of decentering
"Novice meditators who develop the ability to non-reactively observe their thoughts, feelings and physical sensations are more likely to experience self-transcendence, according to new research published in Psychology of Consciousness: Theory, Research, and Practice."
7 Habits to Help Make Your Meditation Practice Stick
"In the last 10 years, I've tried several different types of mediation, from mindful to mantra to a transcendental approach. I wanted to find a sustainable way to feel less restless in my daily life. In the beginning, my mind wandered and I couldn't sit still for even two minutes. After a few months, I increased my quiet time to 10 minutes, but unnecessary thoughts would interfere. Now, I've committed to 22 minutes of transcendental meditation daily and forgive myself when my practice isn't perfect."
6 Subtle But Serious Signs You Have A Heart Problem
"One person in the U.S. will die from cardiovascular disease every 36 seconds, making it one of the leading causes of death for Americans. Additionally, roughly 655,000 Americans die from heart complications each year — which breaks down to one in every four deaths."
Guide to Medical Use of Cannabis Therapy for Cancer Care
"Maui Grown Therapies has decided to organize another webinar about the usefulness of cannabis for cancer. The webinar titled, "Cannabis and Cancer Care", will start at 11:00am (HST), and for Pacific Mainlander's, the start time would be 1:00pm (PST), on March 11, 2021. Don't miss this opportunity, this is a one time only FREE webinar! If you or a loved one have been diagnosed, please join."
Anti-inflammatory Diet Could Help Reduce Low Back Pain
"If you're one of the millions of Americans with low back pain, chances are you've tried a variety of lifestyle adjustments and remedies to improve your symptoms. Although it may help to upgrade to a high-tech mattress or an ergonomic office chair, new research suggests that you may be able to improve your back pain via a less obvious (and less expensive) route: by changing the foods you eat every day."
Experts Reveal How To Get To Sleep Straight Away
"Experts have shared their top tips to help you get to sleep straight away, with one saying you can nod off in just 60 seconds with a simple breathing technique.
Anti-Cancer Foods
"FIGHT CANCER WITH YOUR fork; it's an idea that encourages us to choose a healthy diet and avoid foods that pack on pounds and prime the body for cancer and other chronic diseases."
Why is physical activity so important for health and wellbeing?
"We know that staying active is one of the best ways to keep our bodies healthy. But did you know it can also improve your overall well-being and quality of life? "
5 science-backed health benefits of vitamin C and how to add more to your diet
"Vitamin C, also known as ascorbic acid, is used for various processes in the body including building bone, collagen, and muscles. It's also important for wound healing. But the human body doesn't produce vitamin C on its own, meaning you need to consume it from dietary sources."
Try these ideas to 'Make Every Bite Count'
"The recently released 2020-2025 Dietary Guidelines for Americans (DGA) encourage us to "Make Every Bite Count" for a healthy life, both now and as we age."
We Asked Nutritionists And Dietitians What They Eat For Breakfast; Here's What They Said
"So to start your mornings right, we've asked nutritionists and registered dietitians to share their favorite easy and healthy breakfast recipes. From overnight oats and breakfast cookies to high-protein tacos, here are some balanced and expert-approved breakfast ideas to add to your rotation."
Hepatitis C News
Week Ending March 1, 2021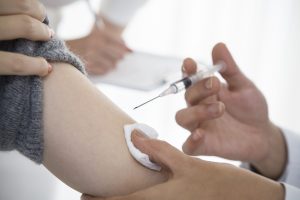 Investigational HCV Vaccine Found Safe but Not Effective
"The first clinical trial of a vaccine candidate for chronic hepatitis C virus (HCV) infection in at-risk persons who inject drugs demonstrated that it was safe and induced T-cell response, but determined that it was not effective in preventing chronic infection."
Decentralisation, integration, and task-shifting in hepatitis C virus infection testing and treatment: a global systematic review and meta-analysis
"Increasing access to hepatitis C virus (HCV) care and treatment will require simplified service delivery models. We aimed to evaluate the effects of decentralisation and integration of testing, care, and treatment with harm-reduction and other services, and task-shifting to non-specialists on outcomes across the HCV care continuum."
Current liver cancer screenings may leave African Americans at greater risk
"Early detection could reduce the number of African Americans dying from liver cancer, but current screening guidelines may not find cancer soon enough in this community, according to a study published in Cancer in February."
Best At-Home Hepatitis C Tests
"Having hepatitis C can be like swimming in murky water: You can't see if there's danger ahead. That's because the virus can live quietly inside the body for years until it causes liver and even kidney damage. Because people can be asymptomatic, testing can be the one method of being sure whether you have hepatitis C."
Let's Talk About Hepatitis C Symptoms
"Would you recognize the symptoms of this serious virus if you had it? Probably not. Learn the signs and get treated before this illness does permanent damage."
Let's Talk About Hepatitis C Medication
"This serious viral infection is almost always curable with treatment. Here's what you need to know about the new medications."
Adapting to the Changing Liver Cancer Landscape
"In the United States, hepatitis C has long been the number one driver of hepatocellular carcinoma (HCC), the most common liver cancer and the fourth-leading cause of cancer-related deaths worldwide. Between three to five million Americans are living with chronic hepatitis C, but 4 in 10 do not realize they have it. More than 75 percent of patients are baby boomers, whose many years of undetected liver damage from hepatitis C make them particularly vulnerable to HCC."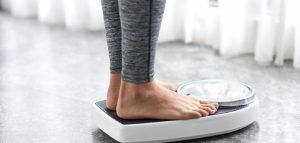 How Losing Weight Helps Liver Disease
"The liver is our powerhouse organ that performs vital life-sustaining functions. When liver function is compromised by hepatitis C, fatty liver disease, cirrhosis, cancer, etc. our entire body suffers and can be life-threatening. Losing weight, and maintaining a healthy weight helps your liver help you.":
Great achievements after five years of hepatitis C elimination – but more work needed
"Great achievements after five years of hepatitis C elimination – but more work needed"
Lung Cancer News
Week Ending March 1, 2021
New Study Seeks Origins of Young Lung Cancer
"Addario Lung Cancer Medical Institute and GO2 Foundation for Lung Cancer to learn about environmental, lifestyle, and demographic risks of developing lung cancer under the age of 40."
Lung Cancer Research Foundation Announces New Research Collaboration with AstraZeneca
"Over $900,000 in Research Grants Focused on Resistance to EGFR Tyrosine Kinase Inhibitors (TKIs) and Immunotherapies"
Sanofi's immunotherapy Libtayo gets FDA approval in first line lung cancer
"Sanofi's cancer immunotherapy Libtayo (cemiplimab) has a third US indication after the FDA approved it for certain untreated lung cancer patients."
MedStar Health Launches Lung Cancer Screening Program at MedStar Southern Maryland Hospital Center
"Clinton, MD (February 25, 2021) – MedStar Georgetown Cancer Institute at MedStar Southern Maryland Hospital Center has recently launched a new lung cancer screening program."
Lung Cancer Signs and Symptoms: What You Need To Know
"Lung Cancer has been very prevalent in the news over the last month, with the passing of Radio Host Rush Limbaugh and Actor Dustin Diamond to the disease,s along with Bob Dole's announcement that he's battling it too."
Mining Brain Metastasis for Answers
"When lung cancer and breast cancer relapse, they often metastasize in the brain. The tumors that arise in the brain develop novel characteristics, differences that often confer resistance to existing drug therapies and create opportunities for new detection and treatment approaches for Yale Cancer Center researchers."
Releasing the Brakes on an Innate Immune System Response
"Our bodies have two immune systems: the innate one we are born with that is capable of inducing a rapid immune response; and the adaptive one, which is prompted into action by the innate immune system. The innate immune system detects an intruder and sends out a first line of defense, and directs the adaptive immune system to create a more specific and nimble response."
VIDEO:
Common and Severe Adverse Events Related to Immunotherapy for Lung Cancer
"Hossein Borghaei, DO, MS, a medical oncologist at the Fox Chase Cancer Center, discusses some adverse events (AEs) associated with the use of immunotherapy for lung cancer."
Roy S. Herbst, MD, PhD, on What Multidisciplinary Providers Should Know About KEYNOTE-010
"With over 5 years of follow-up, pembrolizumab (Keytruda) continued to demonstrate clinically meaningful improvements in both overall survival (OS) and progression-free survival (PFS) versus docetaxel among patients with previously treated, advanced non–small cell lung cancer with a PD-L1 tumor proportion score (TPS) of at least 1%, according to updated results from the KEYNOTE-010 study (NCT01905657) presented at the IASLC 2020 World Conference on Lung Cancer."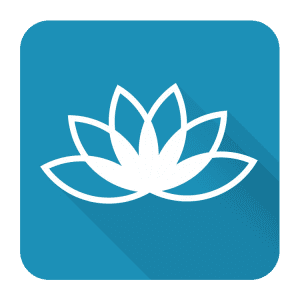 Qigong.
"Qigong is quite literally "Moving Meditation". As with all meditation practices, Qigong has an incredibly calming effect on the central nervous system. As the mind, breath, and body are connected to the moment, the parasympathetic nervous system is engaged and the brain releases all sorts of feel-good hormones, such as serotonin and dopamine."
https://theecohub.ca/5-healing-benefits-of-qigong/