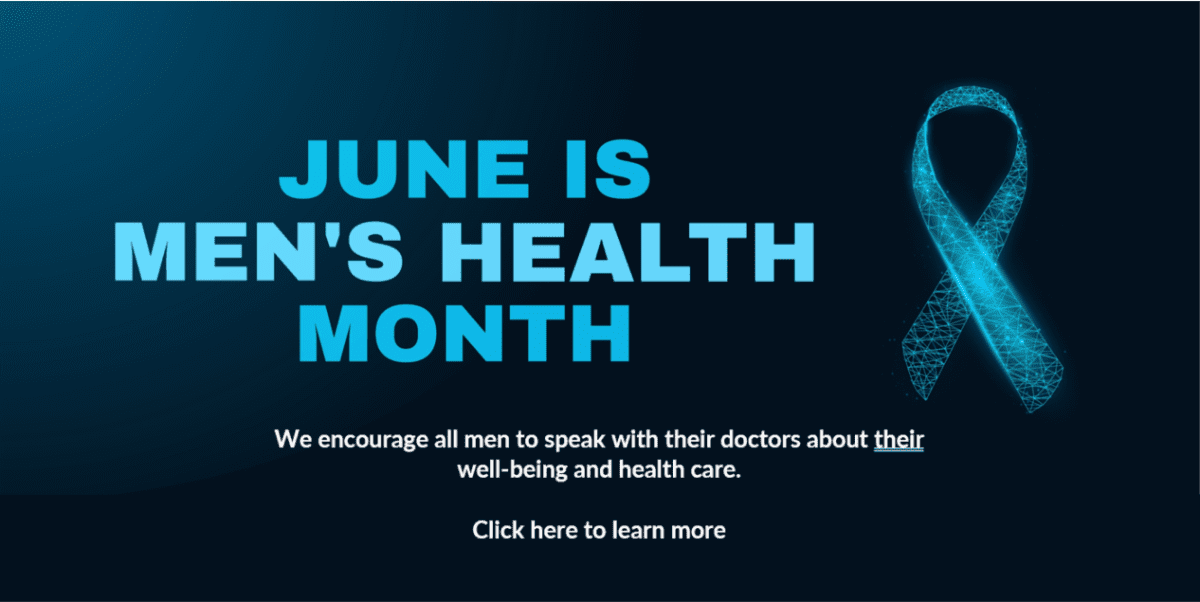 The Caring Ambassadors Lung Cancer Program provides this website to help you and your loved ones understand your disease and some of the health care options available to you.
Knowledge empowers you to ask the necessary questions to become your own best advocate.
The Caring Ambassadors Hepatitis C Program uses a unique approach in our work to address the elimination of viral hepatitis and specifically hepatitis C.
We are honored to serve the community to help eliminate the largest infectious disease outbreak of our time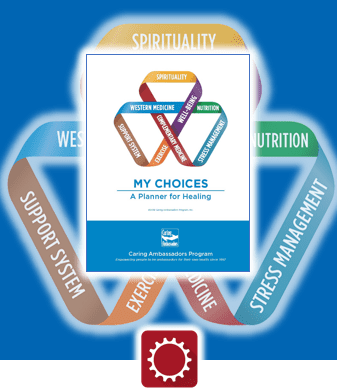 MY CHOICES© is a tool to help you recognize and act upon what you can control in your health care journey to achieve optimal healing, regardless of the illness you face. It contains elements of a guide book, health planner, journal, and activity book to help orient you to and plan for the journey ahead.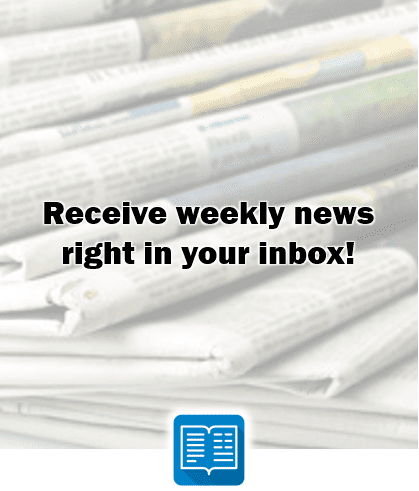 Weekly News Update.
Caring Ambassadors Program provides 3 weekly news updates covering Lung Cancer News, Hepatitis C News, and My Choices© Update. Receive them delivered weekly to your inbox.

Weekly News Update
My Choices© Update


Week Ending June 14, 2021
This Quick Migraine Massage Can Actually Help With Your Pain
"If you've ever had a migraine (or just a regular headache, TBH), you know they're the absolute pits. Yes, the pits! They're 1) painful, 2) a nuisance to functioning as a human, 3) miserable, and, oh yeah, 4) painful!"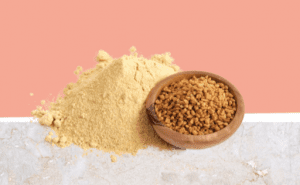 5 Fenugreek Health Benefits You Should Know, According to a Nutritionist
"Interest in natural remedies has skyrocketed, with more people turning to food as medicine. That means functional foods-foods that have a positive impact on health beyond the nutrients they provide-are in demand."
Can Vitamins and Supplements Help You Sleep?
"You know the feeling: You toss and turn, night after night and nothing seems to quite do the trick. You've tried over-the-counter sleep aids and even some supplements, but you're beginning to wonder if there's a more natural way to get some extra zzz's."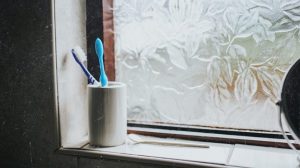 Poor oral health linked to muscle loss and diabetes
"The strict measures implemented to prevent the spread of infection have severely reduced access to dental services. This situation led to a rapidly growing backlog of patients in need of oral treatment and care."
How To Support Your Immune System On A Daily Basis, So It's Ready For Anything
"Many of us tend to only consider our immunity when there's an immediate threat: a cold going around the office, a seasonal flu, air travel, the list goes on. However, the reality is, keeping your immune system strong should take precedence at all times."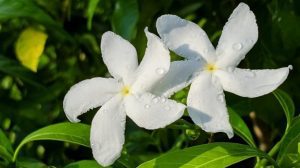 Plant-derived compound may help treat chronic pain
"The opioid system in the human body comprises many proteins, receptors, and other compounds that all play a vital role in controlling people's pain responses and behaviors toward reward and addiction."
Overcoming midlife barriers to exercise and better health
"Just 30 minutes of movement—anything that gets your heart beating faster—five times a week is all it takes to meet federal guidelines for physical activity. In fact, the goal is 150 minutes a week, whether it's split up daily or not."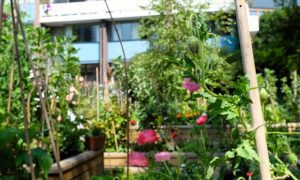 Why is gardening so good for your mental and physical health?
"With a growing body of research backing the idea that gardening can have measurable benefits to both mental and physical health, barely a week goes by in the horticultural press without a story on the positive impact it can have. As a geeky scientist, however, I wanted to know what it is specifically about growing plants that has this effect – and if we can answer this question could we make gardening an even more effective therapeutic exercise?"
Hepatitis C News
Week Ending June 14, 2021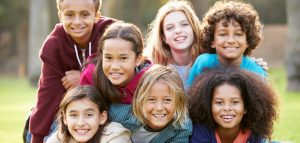 FDA Approves Two Hepatitis C Treatments for Younger Children
"On June 10, the Food and Drug Administration (FDA) extended its approval of Epclusa (sofosbuvir/velpatasvir) and Mavyret (glecaprevir/pibrentasvir) for the treatment of hepatitis C in children ages 3 and older. Both combination pills are effective against all genotypes of hepatitis C virus (HCV)."
Synthetic overhaul for hepatitis C drug could ease manufacturing demands
"A team at Merck & Co has developed a five-step method for synthesising uprifosbuvir with a 50-fold increase in yield over the previous manufacturing process. The scalable strategy minimises undesirable side products and could be adapted to synthesise a range of nucleosides to help meet global demand for antiviral therapies."
One Simple Test Prevents This Deadly Cancer
"It's one of the deadliest cancers and yet, you might not even realize you have it or that you're at risk… The American Cancer Society estimates that this year, we'll see more than 42,000 new cases of liver cancer. And about 30,000 folks will die from this extremely deadly form of cancer."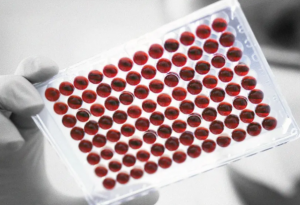 What to know about hepatitis C and psoriasis
"Psoriasis is an inflammatory condition that causes itchy patches to form on the skin. Hepatitis C is a liver disease that occurs due to the hepatitis C virus. Research is still ongoing, but evidence suggests the two conditions may interact and exacerbate each other's symptoms."
Lung Cancer News
Week Ending June 14, 2021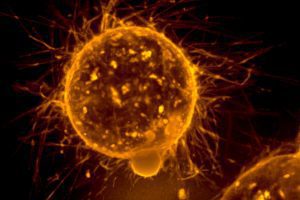 ASCO 2021 recap: Lynparza's lift, Grail goes on, LAG validation & more
"The American Society of Clinical Oncology' annual meeting featured news highlights from the Merck, Novartis, and other drug giants. Meanwhile, some small biotechs rode the coattails of their larger counterparts and others forged their own paths with promising early results for new cancer drug targets."
How Do Immunotherapy Treatments Work for Small Cell Lung Cancer?
"Small cell lung cancer (SCLC) is a less common but aggressive type of lung cancer. Symptoms of SCLC often don't show up until later stages of cancer, when it has spread to other areas of the body."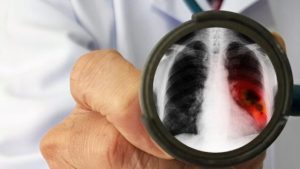 Radiologists and others launching large-scale initiative to tackle incidental lung nodule blind spot
"Radiologists, pulmonologists and other lung care stakeholders are launching a nationwide initiative to tackle ongoing challenges addressing incidental pulmonary nodules that may turn out to be cancerous."
Opdivo-Yervoy Combination Could Benefit Patients with Non-Small Cell Lung Cancer
"After a four year follow up, a combination of Opdivo (nivolumab) and Yervoy (ipilimumab) continued to prolong survival in patients with advanced non-small cell lung cancer, according to findings presented at the virtual 2021 ASCO Annual Meeting."
Amgen Lung Cancer Drug Approved by FDA
"The U.S. Food and Drug Administration gave accelerated approval to Lumakras, a drug from Amgen Inc. for adult patients with non-small cell lung cancer."
Study Explores Potential of Liquid Biopsy in Early-Stage NSCLC
"The study explores data on liquid biopsy approaches outside of circulating tumor DNA—a commonly used approach for liquid biopsy—and includes novel methods like non-coding RNA."
Cedars-Sinai Cancer names thoracic medical oncology director
"Sukhmani K. Padda, MD, has been selected to direct thoracic medical oncology at Cedars-Sinai Cancer. Padda's research focuses on therapies for thoracic cancers. She has a particular interest in improving treatment for patients with rare thoracic tumors — such as thymic malignancies and lung neuroendocrine tumors — and genomic subsets of lung cancer, such as KRAS- and EGFR-positive tumors. Padda also conducts research into tumor biomarkers to help ensure optimal treatment."
VIDEO:
Rationale for the GEMSTONE-302 Study in Lung Cancer
"Jamie E. Chaft, MD, discusses the background behind the phase 3 GEMSTONE-302 trial of platinum-based chemotherapy with placebo or CS1001 as front-line treatment for patients with advanced non-small cell lung cancer."
Use the arrows on the sides to scroll through content!
The White House
 A Proclamation on National Hepatitis Testing Day, 2021
MAY 18, 2021   •    PRESIDENTIAL ACTIONS
Our efforts to combat the COVID-19 pandemic over the past year have reinforced many public health lessons, including the importance of communication, community engagement, and a comprehensive testing strategy to reduce the spread of infection. These same lessons hold true for another epidemic affecting our Nation: the silent epidemic of viral hepatitis. Viral hepatitis is a serious, preventable public health threat that puts people who are infected at increased risk for serious disease and death. When left undiagnosed and untreated, hepatitis B and hepatitis C can cause liver cirrhosis, liver cancer, and even early death. Hepatitis D, which occurs only among individuals infected with hepatitis B, can also cause serious liver disease.
On this National Hepatitis Testing Day, I call on all Americans who are at risk for hepatitis to get tested, and for all health care providers to educate their patients about viral hepatitis.
Our Nation has set a goal to eliminate viral hepatitis by 2030. Thanks to Federal investment in medical research, we have the technology and tools to provide safe and effective hepatitis vaccines and therapeutics that can reduce mortality and even lead to a cure. Despite this progress, an estimated 2.4 million Americans are living with hepatitis C, and more than 860,000 are living with hepatitis B — many of whom unknowingly suffer its effects.
Approximately 200,000 Americans are infected with hepatitis D every year. Infection with hepatitis D in an individual already infected with hepatitis B — known as superinfection — leads to a more rapid progression towards liver cancer. We must increase prevention, testing, and awareness to provide people the life-saving treatment they need. Because of the Affordable Care Act, most health insurance plans must cover hepatitis B and hepatitis C testing with no cost-sharing.
The Centers for Disease Control and Prevention recommends screening and testing for hepatitis B, hepatitis C, and hepatitis D based on risk, health status, and pregnancy. It is important we implement these recommendations to ensure proper treatment and help stop the spread of hepatitis. For more information on the recommendations, visit cdc.gov/hepatitis.
My Administration is committed to addressing the health disparities and health inequities, which, as with so many health metrics, are also seen with viral hepatitis. Viral hepatitis disproportionately impacts Black and brown Americans, Indigenous persons, Asian Americans, Native Hawaiians, and Pacific Islanders. The interplay of factors such as poverty, inadequate housing and transportation, food insecurity, access to care, access to addiction treatment and mental health care, medical mistrust, language and cultural barriers, stigma, and discrimination must be addressed if we are to eliminate these health disparities and advance health equity. The recently released Viral Hepatitis National Strategic Plan: A Roadmap to Elimination is focused on making sure more people living with viral hepatitis are tested and aware of their status and providing a roadmap for quality care and treatment. To read more about the plan, visit hhs.gov/hepatitis.
The viral hepatitis epidemic is also linked with other public health threats, including HIV, sexually transmitted infections, and opioid use. Our response to the public health challenges of viral hepatitis, HIV, sexually transmitted infections, and substance use disorders will require a focus on the people and places where these risk factors intersect, and doing more to test people for viral hepatitis and other infections. We also need to scale-up vaccinations, testing, and care in settings where people at risk receive other services. Implementing point-of-care testing in outreach settings, utilizing clinical decision support tools, and increasing provider awareness and training for implementing testing recommendations will help improve diagnoses and awareness. The ability to reduce viral hepatitis infections will depend on integrated strategies and a comprehensive approach to address our ongoing challenges.
Viral hepatitis exacts a significant toll on our Nation's health, and the stigma and discrimination associated with the disease further impair the quality of life among those affected. Today, we reaffirm our commitment to ensuring everyone knows their viral hepatitis status, has access to high quality care and treatment, and lives free from stigma and discrimination.
NOW, THEREFORE, I, JOSEPH R. BIDEN JR., President of the United States of America, by virtue of the authority vested in me by the Constitution and the laws of the United States, do hereby proclaim May 19, 2021, as National Hepatitis Testing Day. I encourage all Americans to join in activities that will increase awareness about viral hepatitis and increase viral hepatitis testing.
IN WITNESS WHEREOF, I have hereunto set my hand this eighteenth day of May, in the year of our Lord two thousand twenty-one, and of the Independence of the United States
of America the two hundred and forty-fifth.
JOSEPH R. BIDEN JR.
https://www.whitehouse.gov/briefing-room/presidential-actions/2021/05/18/a-proclamation-on-national-hepatitis-testing-day-2021/
Today, CDC published online the 2019 Viral Hepatitis Surveillance Report for hepatitis A, hepatitis B, and hepatitis C. This report now includes demographic characteristics of persons with chronic hepatitis B and chronic hepatitis C, including age, sex, race/ethnicity, urbanicity, and US Department of Health and Human Services (HHS) regions.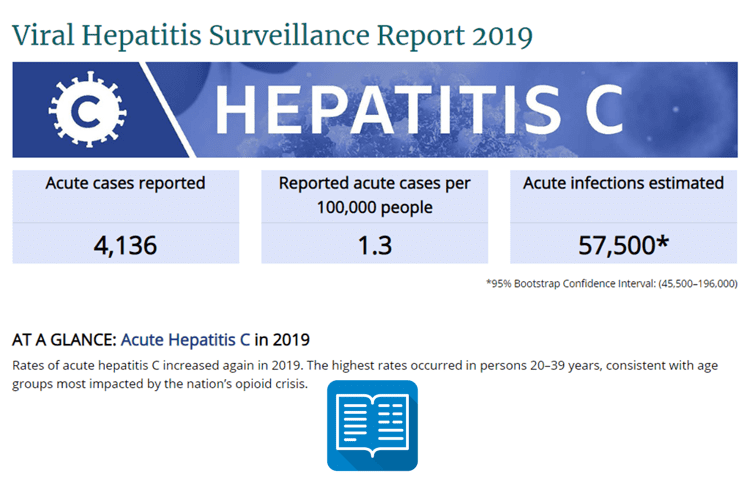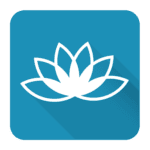 "Qigong is quite literally "Moving Meditation". As with all meditation practices, Qigong has an incredibly calming effect on the central nervous system. As the mind, breath, and body are connected to the moment, the parasympathetic nervous system is engaged and the brain releases all sorts of feel-good hormones, such as serotonin and dopamine."
https://theecohub.ca/5-healing-benefits-of-qigong/
Try session 3 of Qigong with Sifu Larry Wong
Would you like to try session 2?