Outreach in Action
Caring Ambassadors Program sponsored the Health Pavilion at the Waterfront Blues Festival in Portland for 12 years. We provided free hepatitis C testing to over 3500 people in those years, identified 197 people living with the virus, and educated hundreds of thousands.
CARING AMBASSADORS PROGRAM
The Caring Ambassadors Program supports individuals in gaining control of their health care, regardless of the illness they face. Remember, this is your JOURNEY; these are your CHOICES. Healing is possible; how you achieve it is up to you.
LUNG CANCER PROGRAM
The Caring Ambassadors Lung Cancer Program Empowers patients and providers with access to free educational materials, and resources; Educates communities about the importance of screening and to share current information with patients and their families; and Advocates for access to screening and treatment for lung cancer for all communities.
HEPATITIS C PROGRAM
The Caring Ambassadors Hepatitis C Program uses a unique approach in our work to address the elimination of viral hepatitis and specifically hepatitis C. We are honored to serve the community to help eliminate the largest infectious disease outbreak of our time
What we do
A Few of Our Services
MY CHOICES© is a tool to help you recognize and act upon what you can control in your health care journey to achieve optimal healing, regardless of the illness you face. It contains elements of a guide book, health planner, journal, and activity book to help orient you to and plan for the journey ahead.
A trilogy of books with comprehensive lung cancer information, a guide for caregivers, and a healing planner to empower people anywhere in their journey. Caring Ambassadors Lung Cancer Program is pleased to announce that we have received support from our corporate partners to offer free printed copies of our books (while supplies last)
What Drives Us
Our Mission
To improve the lives of patients and communities by empowering and educating them to be advocates for their own health.
Weekly News Update
My Choices© Update

Week Ending November 21, 2022
The health benefits of a random act of kindness
"Spreading kindness not only helps others feel better about themselves — it can also boost the giver's health and happiness, according to research. It's a win-win for all. Putting the well-being of others before our own without expecting anything in return — or what is called being altruistic — stimulates the reward centers of the brain, studies have shown. Those feel-good chemicals flood our system, producing a sort of "helper's high." Volunteering, for example, has been shown to minimize stress and improve depression."
The Best Exercises To Try If You Have Ulcerative Colitis
"Ulcerative colitis is an inflammatory bowel disease (IBD) that causes inflammation and ulcers in the digestive tract. According to experts at the Cleveland Clinic, ulcerative colitis mostly affects the lining of the large intestine, as well as the rectum. While anyone can get ulcerative colitis at any age, it is most likely to affect people between the ages of 15 and 30 or those who have a close relative with the disease."
New CSPI Partnerships with 35 local, state, and national organizations to push policy change on food and nutrition
"The Center for Science in the Public Interest is supporting a diverse group of 35 organizations to help advance better food and nutrition policy at the local, state, and national levels."
Most cancer patients want access to complementary therapies before treatment
"Nearly two-thirds (62%) of people with cancer want to know about complementary therapies such as exercise, nutrition counseling, massage, and meditation before starting conventional treatment, but only 33% of oncologists agree with that timeline, according to a new survey conducted on behalf of Samueli Foundation."
Health Headlines: Taking time for "Workout Snacks"
"Lake Charles, LA (KPLC) – Between work, family, and chores, after a long day the last thing on your might is probably exercising. While studies have long shown that exercise improves your brain health, manages weight, strengthens bones and muscles, and reduces the risk of disease, new research is showing that you may not need a full workout to get those benefits."
Intermittent fasting is not always healthy, may lead to disordered eating, study finds
"Intermittent fasting (IF) is a popular diet trend among health and fitness enthusiasts, which involves not eating during planned intervals of time. While intermittent fasting may offer some health benefits, researchers are still working to understand the full impact of this eating pattern."
Colleagues can encourage employees' healthy eating behavior
"Scientists from Cologne and Utrecht have found that employees are more likely to eat fruit and vegetables as well as engage in physical activity when their colleagues encourage a healthy lifestyle. Also, employees' healthy eating behavior is positively correlated with their colleagues' fruit and vegetable consumption."
8 Mentally Stimulating Activities For Anyone Navigating Mobility Loss
"You've probably heard the adage "use it or lose it." And while most people might associate that phrase purely with physical activity, it also applies to mental acuity as well."
The surprising health benefits of oranges
"Oranges are full of vitamins and nutrients that can boost your immune system, your sight and keep you hydrated."
Scientists Reveal How Much Exercise You Need to 'Offset' a Day of Sitting
"We know that spending lots of time sitting down isn't good for us, but just how much exercise is needed to counteract the negative health effects of sitting down all day? Research suggests about 30-40 minutes per day of building up a sweat should do it."
Hepatitis C News

Week Ending November 21, 2022
It is not about promoting drugs, it's about encouraging safer drug use
"Since 2016, fentanyl overdoses have been on the rise and today fentanyl is the number one cause of drug overdoses and deaths. According to the National Institute on Drug Abuse, in 2020, there were approximately 92,000 fentanyl-poisoning related deaths across the world, a devastating number that is only continuing to rise year by year."
ReLink programs led to treatment, engagement in nearly 20% of patients with untreated HCV
"WASHINGTON — Implementation of care re-engagement programs led to the treatment of more than 700 patients with untreated hepatitis C virus infection who had been lost to follow-up, according to research presented at The Liver Meeting."
'We need your help': AASLD support, outreach key to success of HCV elimination program
"WASHINGTON — An expert panel of physicians, researchers and scientific advisers called upon The Liver Meeting attendees to support a proposed national HCV elimination program in the US. "We don't get to use the word 'eliminate' all that often with a disease that is taking thousands or tens of thousands or, worldwide, hundreds of thousands of lives every year," Francis S. Collins, MD, PhD, former director of NIH and acting science adviser for President Joe Biden, said. "But we have that opportunity with hepatitis C.""
White House seeks $48B for Ukraine, Covid-19 needs
"The White House is urging congressional leaders to provide nearly $48 billion in emergency cash this fall for Ukraine and to battle Covid-19 and other infectious diseases. The Biden administration sent a letter to Congress on Tuesday outlining nearly a $38 billion request to help Ukraine continue fending off Russian attacks. The administration is also asking for $10 billion in emergency health funding, with more than $9 billion going toward Covid vaccine access, next-generation Covid vaccines, long Covid research and more. About $750 million would be spent on efforts to control the spread of monkeypox, hepatitis C and HIV."
HCV-Positive and HCV-Negative Kidney Transplants Have Similar Outcomes
"Study findings suggest HCV-RNA-positive kidneys are not inferior in the direct-acting antiviral era."
Sustained Virologic Response Possible for HCV Drug Users With Patient-Centered Programs
"Implementing patient-centered programs for people who inject drugs (PWID) who are diagnosed with hepatitis C virus (HCV) could help bring up the rates of sustained virologic response (SVR)."
Australia falling behind in goal to eliminate hepatitis C, new report shows
"New models of care and more investment are urgently needed to reach people at risk or living with hepatitis C, and engage people lost to care, otherwise Australia risks falling short of its goal to eliminate hepatitis C as a public health threat by 2030."
Lung Cancer News

Week Ending November 21, 2022
Hope grows here for cancer patients
"Rexanna's Foundation names grant after Amarillo resident Bruce Campbell, as he navigates journey of battling disease by being a light to others."
Surviving lung cancer with a flair for hope
"As a nonsmoker her entire life, Peg Berens never gave much thought to lung cancer. She was focused on her family and her career in interior design."
2022 State of Lung Cancer Report: Critically Low Lung Cancer Screening Rates Reveal Opportunity to Save More Lives
"The 2022 State of Lung Cancer report by the American Lung Association revealed that only 5.8% of eligible Americans had been screened for lung cancer in 2021, and some states had screening rates as low as 1%. The 5th annual report highlighted how the toll of lung cancer varied by state and examined key indicators throughout the United States—including new cases, survival, early diagnosis, surgical treatment, lack of treatment, and screening rates."
Frontline Nivolumab/Ipilimumab + Chemotherapy Benefit Extends to Histology and PD-L1 Subgroups in mNSCLC
"Updated data from the phase 3 CheckMate 9LA trial showed that the combination of nivolumab, ipilimumab, and 2 cycles of chemotherapy elicited survival benefit in patients with treatment-naïve metastatic non–small cell lung cancer."
Biomarker Testing Provides 'Real Potential' to Manage Lung Cancer
"The use of biomarkers in lung cancer has grown by leaps and bounds from where it was 20 years ago."
Sunvozertinib Shows Activity and Tolerability in EGFR Exon 20+ NSCLC
"Sunvozertinib (DZD9008) has demonstrated activity in patients with non–small cell lung cancer (NSCLC) harboring an EGFR exon 20 insertion mutation across mutation types and prior treatments, according to data pooled from 3 phase 1/2 clinical trials. Findings from the clinical trials were presented at the International Association for the Study of Lung Cancer 2022 North America Conference on Lung Cancer.1"
What doctors wish patients knew about lung cancer screening
"Lung cancer causes about 160,000 U.S. deaths a year, which is greater than the toll of the next three most common cancers—colon, breast and prostate—combined. Yet only about 30% of lung cancer cases are diagnosed early with most patients diagnosed at a far less treatable, later stage of the disease."
Libtayo's Approval Part of the 'Renaissance' of Lung Cancer Advancements
"In recent years, there has been a "renaissance of therapies," for the treatment of lung cancer, especially with the addition of immunotherapy and targeted treatments, according to Dr. Edward Kim, who is the physician in chief at City of Hope, Orange County and vice physician in chief at the City of Hope National Medical Center."
Lung Cancer Does Not Discriminate
"Up to a third of lung cancer patients that cardiothoracic surgeon Dr Anand Sachithanandan sees are non-smokers or have never smoked. Clinical oncologist Dr Tho Lye Mun says half of his patients are non or very light smokers; most of them are women."
Video:
New approach to lung cancer has patient diagnosed and treated all in one day
"CHICAGO Ill. (WGN-TV) — A new approach to lung cancer: From diagnosis to treatment, all in one day. It's typically a nerve-wracking delay. You're told you have a suspicious spot but may have to wait months for a definitive diagnosis and treatment. A local team of doctors wants to make the process more immediate, diagnosing and operating on lung cancer patients the same day."
A More Precise Approach to Small Cell Lung Cancer Treatment
"In season 3, episode 10 of Targeted Talks, Nitika Sharma, MD, a medical oncologist and hematologists at Cancer Treatment Centers of America Atlanta, discusses FDA-approved and promising novel therapies for the treatment of small cell lung cancer (SCLC)."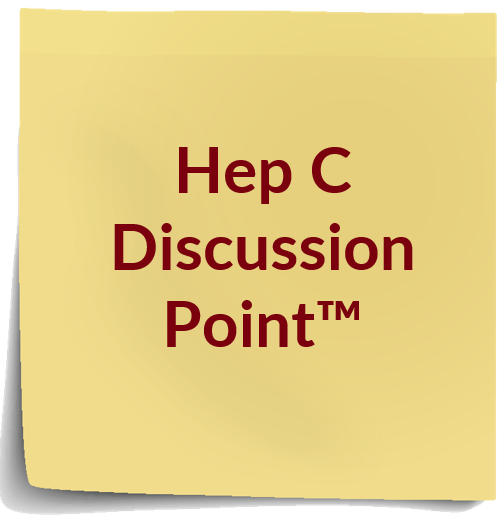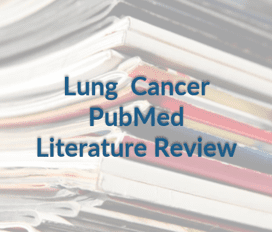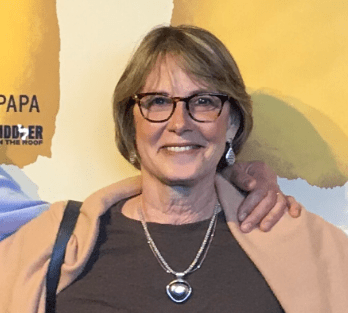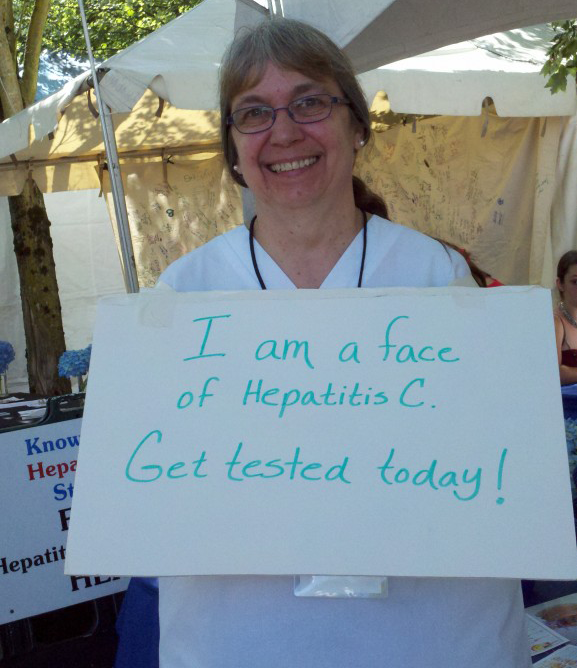 OUR SYMBOL
All aspects of wellness are inextricably intertwined. Explore the loops of the Integrative Health Ribbon to discover how integrative approaches can enhance your well-being and help you heal, no matter your diagnosis.
Remember, this is your JOURNEY; these are your CHOICES. Healing is possible; how you achieve it is up to you.