Outreach in Action
Caring Ambassadors Program sponsored the Health Pavilion at the Waterfront Blues Festival in Portland for 12 years. We provided free hepatitis C testing to over 3500 people in those years, identified 197 people living with the virus, and educated hundreds of thousands.
CARING AMBASSADORS PROGRAM
The Caring Ambassadors Program supports individuals in gaining control of their health care, regardless of the illness they face. Remember, this is your JOURNEY; these are your CHOICES. Healing is possible; how you achieve it is up to you.
LUNG CANCER PROGRAM
The Caring Ambassadors Lung Cancer Program Empowers patients and providers with access to free educational materials, and resources; Educates communities about the importance of screening and to share current information with patients and their families; and Advocates for access to screening and treatment for lung cancer for all communities.
HEPATITIS C PROGRAM
The Caring Ambassadors Hepatitis C Program uses a unique approach in our work to address the elimination of viral hepatitis and specifically hepatitis C. We are honored to serve the community to help eliminate the largest infectious disease outbreak of our time
What we do
A Few of Our Services
MY CHOICES© is a tool to help you recognize and act upon what you can control in your health care journey to achieve optimal healing, regardless of the illness you face. It contains elements of a guide book, health planner, journal, and activity book to help orient you to and plan for the journey ahead.
A trilogy of books with comprehensive lung cancer information, a guide for caregivers, and a healing planner to empower people anywhere in their journey. Caring Ambassadors Lung Cancer Program is pleased to announce that we have received support from our corporate partners to offer free printed copies of our books (while supplies last)
What Drives Us
Our Mission
To improve the lives of patients and communities by empowering and educating them to be advocates for their own health.
Weekly News Update
My Choices© Update
Week Ending August 15, 2022
The White House Conference on Hunger, Nutrition and Health is an opportunity for transformational change
"In every country, a clear national strategy, goals and metrics are needed to end hunger, improve nutrition, reduce diet-related diseases and create a just, sustainable and equitable food system. We identify six policy domains where real change can be made to deliver this vision in the United States."
Trial Suggests Time-Restricted Eating Could Aid in Weight Loss, Improve Blood Pressure
"Data from a 14-week randomized clinical trial suggests adherence to a time-restricted diet was associated with significant differences in weight loss and improvements in blood pressure compared to a typical diet."
Preventing type 2 diabetes: Could acupuncture help?
"Acupuncture has been used as an alternative medical practice for about 3,000 years. First started in China, acupuncture has become a more widespread practice in Western countries since the 1950s. A survey of Americans in 2012 reported about 3.5 million Americans used acupuncture as a complementary health approach."
Causes of Back Pain and Treatment Options
"There are a wide range of back pain causes. They include acute conditions like a common muscle strain or chronic, more serious issues like scoliosis or even cancer. Getting back pain relief starts with figuring out which cause is at play so treatment can be tailored accordingly."
Immersing yourself in the forest against chronic pain and more: it is forest therapy
"A journey to a Spa to relax and feel good? Today there are those who prefer a walk in the forest, a magnificent therapeutic environment. In addition to beauty, wildlife richness, utility as an ecosystem, this magical place has the power to act on people on a psychological and physiological level."
Every little bit helps: Light walking breaks can reduce the harmful effects of prolonged sitting
"Modern lifestyles are often associated with sedentary behavior (SB) and are also associated with adverse health outcomes."
Anaerobic exercise: What it is and how it affects the body
"You've most likely heard of anaerobic exercise before, but how much do you know about the science behind this vital aspect of your physical fitness? Enhancing your comprehension of the anaerobic energy system is a sure-fire way to empower yourself and give your workouts a boost."
Think You Might Have Long COVID? These Experts Can Help
"If you think you might have long COVID, you're not alone. Weeks and months after a COVID infection, more than one out of 10 people continue to experience symptoms — or develop brand-new ones. These patients find support and relief at Hartford HealthCare's COVID Recovery Center. You can too."
Signs Of An Unhealthy Gut
"When you hear "gut health," you might automatically think about how well your stomach works to digest food. And while digestion is an important part of gut health, it goes a bit further than that, directly impacting your overall health."
Can Vicks VapoRub on Your Feet Help With a Cold?
"Putting Vicks VapoRub on the feet to quiet a nighttime cough is advice you may hear from friends or swirling around the internet. However, no scientific study has looked into whether applying Vicks VapoRub on the feet eases a cough. Without this kind of research, it's impossible to know if the remedy works."
Hey, Health Coach: What Are The Benefits Of Listening To Music While Working Out?
"I feel like music makes a huge difference in my workouts. I'm biased because I'm a musician, but it got me thinking that there might be a physiological reason for it. What benefits do we get from listening to music while exercising?"
How Do Your Body and Mind Change When You Start Running?
"Recreational running, defined as running for leisure which may or may not include a competitive aspect, has become increasingly popular. Many factors are attributed to the growth in popularity of recreational running, including physical and psychological health benefits."
Health Care Providers Should Counsel Patients on Integrative Medicine Strategies
"Study suggests that health care providers should discuss with patients whether they are using any integrative medicine strategies, which ones, and why."
Why Supportive Care Is Critical to Cancer Care
"After receiving a cancer diagnosis, it's important to consider certain aspects of your care that go beyond finding the right treatment. Cancer and its treatment can cause physical symptoms and side effects and can lead to negative emotional, physical and social impacts."
How To Meditate, According To Experts
"Meditation is an ancient practice found in cultures and religions all over the world. It's described as "an exercise of consciousness that results in the expansion of consciousness beyond the day-to-day experience of duality" in the scientific journal AYU."
Q&A: Dr. Amy Locke, Chief Wellness Officer at U of U Health, on integrative medicine and community health
"The Osher Collaborative is 10 health systems across the United States and 1 in Sweden, and Utah is one of the newer members of the collaborative. The idea behind the Osher Collaborative is to bring together people working in different places in different systems to learn from one another around best practices."
VIDEO
How food can improve your mood with Professor Felice Jacka
Hepatitis C News
Week Ending August 15, 2022
Hepatitis C Reinfection Rates Low After Successful Treatment in People Who Inject Drugs
"Treatment of hepatitis C virus (HCV) with direct-acting antiviral medications was associated with low HCV reinfection rates among patients who inject drugs, although risk for reinfection was highest in the first 24 weeks of treatment and among those with ongoing injecting drug use."
Only 41% of Pregnant People Were Screened for Hepatitis C in 2021
"Although hepatitis C screening rates for pregnant people have increased since the advent of new guidelines recommending universal screening during each pregnancy, less than half received the recommended tests in early 2021, according to study results published in Obstetrics and Gynecology. People insured through Medicaid were even less likely to be screened."
CDC recommends increasing timely access to hepatitis C treatment 
"Fewer than one in three people with health insurance receive direct-acting antiviral treatment for hepatitis C within a year of diagnosis, ranging from 23% of Medicaid enrollees to 35% of people with private insurance, according to a report released today by the Centers for Disease Control and Prevention. Adults under 40 had the highest rate of new infections by age, most commonly through injection drug use, but are least likely to receive treatment, CDC said."
Hepatitis C Treatment Rates Reveal Care Disparities in Public, Private Coverage
"Care disparities for hepatitis C may result in differences in timely diagnosis and treatment based race, age, coverage type, and gender."
Few insured individuals receive timely direct-acting antiviral treatment for hepatitis C
"Few insured individuals with hepatitis C virus (HCV) infection receive timely direct-acting antiviral (DAA) treatment, according to research published in the Aug. 9 early-release issue of the U.S. Centers for Disease Control and Prevention Morbidity and Mortality Weekly Report."
Vertical Transmission of Hepatitis C Is Higher Than Previously Reported
"Hepatitis C virus (HCV) can be transmitted from mothers to their babies during pregnancy or gestation. The risk of vertical transmission was previously thought to be around 5% to 6% in women with HCV alone; it is higher in those with HIV coinfection. But methods of measuring perinatal transmission are not firmly established, and this may be an underestimate."
VIDEO
CDC Vital Signs: Too Few People Being Treated for Hepatitis C
Lung Cancer News
Week Ending August 15, 2022
Previously Treated NSCLC Has OS Gains With Tislelizumab Vs Docetaxel
"Updated data from the phase 3 RATIONALE-303 trial support tiselizumab over docetaxel for patients with non–small cell lung cancer receiving treatment in the second- or third-line setting."
FDA Grants Accelerated Approval to Enhertu for Subgroup of Patients With Unresectable or Metastatic Non-Small Cell Lung Cancer
"The Food and Drug Administration (FDA) on Thursday granted an accelerated approval to Enhertu (fam-trastuzumab deruxtecan-nxki) for the treatment of adults with unresectable or metastatic non-small cell lung cancer whose tumors express human epidermal growth factor receptor 2 HER2 (ERBB2) mutations, according to a press release from the agency."
Earlier Detection of Non-Small Cell Lung Cancer Needed for Younger Patients
"Advanced disease at diagnosis is more likely among younger patients with non-small cell lung cancer (NSCLC), according to data presented at the IASLC 2022 World Conference on Lung Cancer."
Lung Cancer Screening Study Says Significant Disparities Persist Despite Expanded Eligibility
"While recent recommendations from the United States Preventive Services Task Force (USPSTF) to lower lung cancer screening thresholds significantly expanded eligibility for screening tests such as low-dose computed tomography (CT), differences in education, health-care insurance and proximity to health-care facilities continue to be key drivers of racial and socioeconomic disparities limiting access to appropriate preventive care."
Informed Consent Forms for Lung Cancer Clinical Trials May Be a Barrier to Informed Participation
"Informed consent forms can be overwhelming for patients—they are written at a level that is too high for many patients, possibly impeding true informed consent, according to a report given by King-Kallimanis et al at the International Association for the Study of Lung Cancer (IASLC) 2022 World Conference on Lung Cancer (Abstract MA08.04)."
Research Suggests Air Pollution Be Included as Risk Factor for Nonsmoking Patients With Lung Cancer
"Researchers from Vancouver, British Columbia examined the effect of duration of past exposure to air pollution with lung cancer diagnosis in new research presented by Myers et al at the International Association for the Study of Lung Cancer (IASLC) World Conference on Lung Cancer 2022 (Abstract OA13.03)."
Mount Sinai receives $500,000 SU2C grant to identify therapeutic combinations for KRAS-mutant lung cancers
"Mount Sinai is leading a team of lung cancer researchers that has been awarded a three-year, $500,000 grant from Stand Up To Cancer® (SU2C) to explore therapeutic approaches to lung tumors with mutations in the KRAS gene, an undertaking that could have a significant impact for a large population of cancer patients who currently lack effective treatment options."
Most Women With Lung Cancer Report Sexual Dysfunction
FRIDAY, Aug. 12, 2022 (HealthDay News) – "Sexual dysfunction is common in women with lung cancer, according to a study presented at the annual International Association for the Study of Lung Cancer World Conference on Lung Cancer, held from Aug. 6 to 9 in Vienna."
Does Wildfire Smoke Cause Lung Cancer?
"And how does the risk compare with inhaling smoke from cigarettes?"
Video:
Responses Shown With Amivantamab with lazeritinib and Chemo in EGFR+ NSCLC
"Melina E. Marmarelis, MD, assistant professor of Medicine at the Hospital of the University of Pennsylvania, reports the safety and efficacy data from the phase 1 CHRYSALIS-2 trial (NCT04077463)."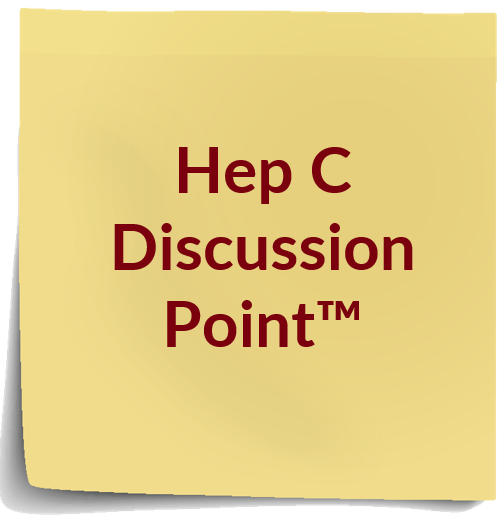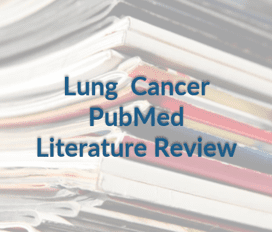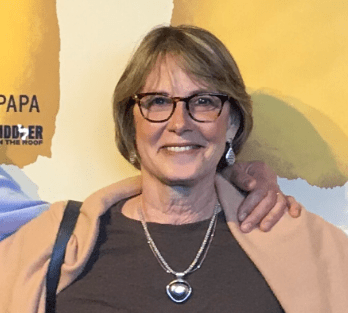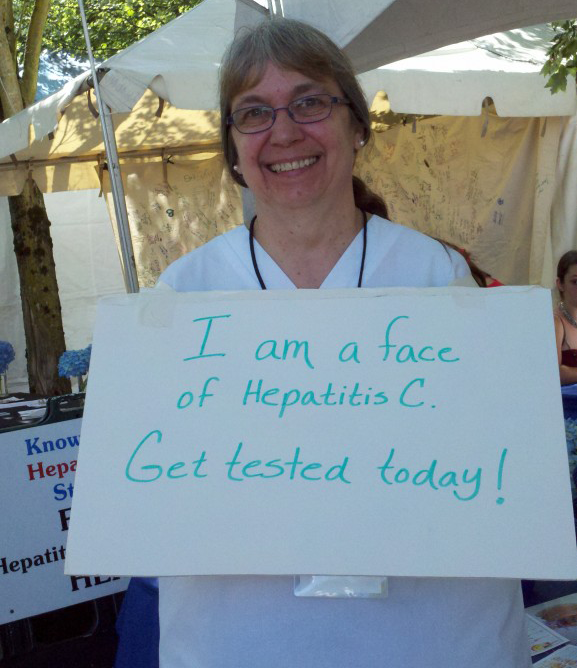 OUR SYMBOL
All aspects of wellness are inextricably intertwined. Explore the loops of the Integrative Health Ribbon to discover how integrative approaches can enhance your well-being and help you heal, no matter your diagnosis.
Remember, this is your JOURNEY; these are your CHOICES. Healing is possible; how you achieve it is up to you.