We are sad to share that board member Jessica Steinberg passed away on her 50th birthday, October 7th. Jessica was a shining light in the lung cancer community! Jessica shared her story "Empowered! My Journey – My Choices" to help and encourage others living with the disease to take charge in their journey! Jessica is an inspiration to us all and shared her experiences at significant cancer conferences around the US. Jessica appeared on StandUp To Cancer with Bradley Cooper, who had to read her remarks as she had lost her voice, constantly raising awareness wherever she went. We send our deepest sympathy to her two boys, Nate and Pete, and the rest of the family.
Jessica, your light will continue to shine in our hearts!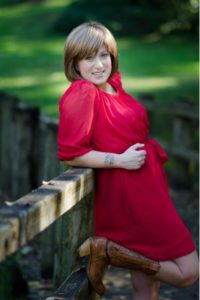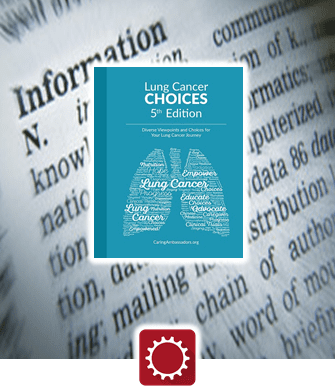 Lung Cancer Choices 5th Edition can be a useful tool for anyone who is caring for someone with lung cancer, but its primary focus is on the patient. This book is suitable for both the newly diagnosed and those who have been living with lung cancer for some time.
The Caring Ambassadors Hepatitis C Program uses a unique approach in our work to address the elimination of viral hepatitis and specifically hepatitis C.
We are honored to serve the community to help eliminate the largest infectious disease outbreak of our time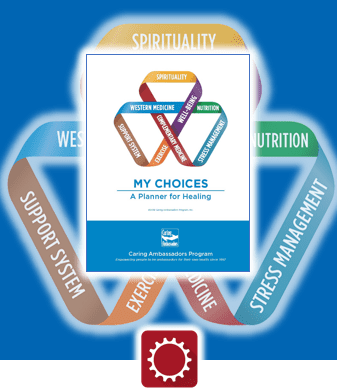 MY CHOICES© is a tool to help you recognize and act upon what you can control in your health care journey to achieve optimal healing, regardless of the illness you face. It contains elements of a guide book, health planner, journal, and activity book to help orient you to and plan for the journey ahead.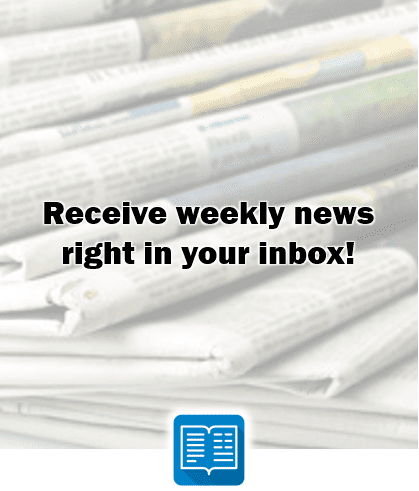 Weekly News Update.
Caring Ambassadors Program provides 3 weekly news updates covering Lung Cancer News, Hepatitis C News, and My Choices© Update. Receive them delivered weekly to your inbox.

Weekly News Update
My Choices© Update


Week Ending October 18, 2021
Feeling blue? Color your world to boost your mood
"Sometimes we express emotions with color, as in "green with envy" or "feeling blue." I know that bright and sunny days make me feel better, and cloudy/overcast days dampen my mood."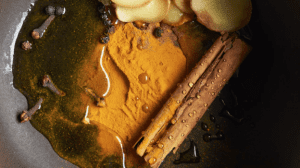 Decolonizing Alternative Medicine: Taking Pride in the Ayurvedic Tradition
"Aruna Bhargava first learned of the Ayurvedic tradition of her ancestors from her grandmother. Like many Indian elders, Bhargava's grandmother kept the tradition alive by sharing its many practical day-to-day uses with her grandchildren."
Bibliometric Analysis of Research Trends on Acupuncture for Neck Pain Treatment Over the Past 20 Years
"A bibliometric approach using network analytical methods was applied to explore the research trends on acupuncture for neck pain treatment. Publications related to acupuncture for neck pain treatment from 2000 to 2020 were retrieved from the Web of Science database."
Integrative Approaches to Osteoarthritis
"The CDC estimates 63 million Americans have doctor-diagnosed arthritis as of 2020, with that number ramping up to 75 million by 2035.1 In a national health survey sponsored by the CDC, 27.7 percent of adults who have arthritis are also obese, 33.7 percent also have diabetes, and 36.4 percent also have heart disease. This picture looks all too familiar in our clinics across the country."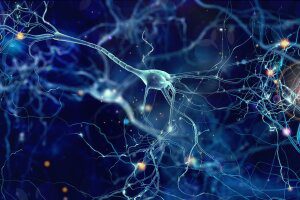 What Is Vagus Nerve Stimulation?
"Everyone is a big bundle of nerves. No, that's not a description of the current pervasive sense of anxiety many people in America feel these days; rather, it's an anatomical description of how the human body is home to billions of nerve cells and structures that thread all throughout the body, carrying electrical impulses that regulate everything from breathing and body temperature to hunger and sleep."
Does Apple Cider Vinegar Really Work for Weight Loss, Blood Pressure, and More?
"Home cooks and health nuts have pinned their hopes on many miracle foods through the years: kale, spirulina, bonemeal. One of these, apple cider vinegar (or fermented apple juice), has had remarkable staying power, with purported benefits both big and small."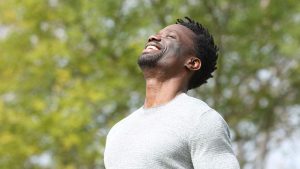 9 Tips for Healthy Lungs
"We don't often consider the role our lungs play in keeping us strong and well. It's only when we experience breathing problems that we begin to appreciate how hard our lungs work for us. The truth is that, like the rest of our body, our lungs require daily care and attention to function at their best."
Common Types of Alternative Medicine
"If you have been considering using alternative medical treatments, then you have likely come across what's known as alternative medicine. In other cases, you may have heard others refer to it as complementary or integrative medicine. You'd be surprised to find that nearly half of the American population has tried to use at least one form of alternative medicine."
Hepatitis C News
Week Ending October 18, 2021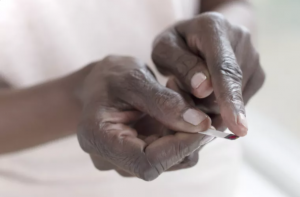 Combined Hepatitis C Test May Help People Get Treatment Sooner
"A blood test using just a drop of blood that people can do themselves can help determine if they have been exposed to hepatitis C as well as how much virus is present in their bodies."
Efficacy of Long-Acting Cabotegravir Plus Rilpivirine in Patients With HIV Coinfected With Asymptomatic Hepatitis C
"Treatment with long-acting (LA) cabotegravir plus rilpivirine was found to be effective and well tolerated among a small cohort of participants with HIV coinfected with asymptomatic hepatitis c virus (HCV), according to research presented at IDWeek, held virtually from September 29 to October 3, 2021."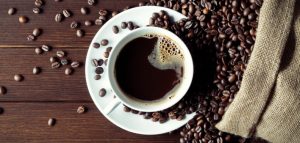 Coffee Consumption Linked to Lower Liver Fibrosis
"Drinking more than three cups of coffee per day was linked to a reduction in liver stiffness (an indicator of liver fibrosis) but not liver fat accumulation, according to results published in Clinical Gastroenterology and Hepatology. What's more, these findings applied to both caffeinated and decaffeinated coffee."
What Is Liver Cancer?
"The second largest organ after the skin, the liver is about the size of a football and hides behind the ribs. The liver performs up to 500 functions. It's a cleaning factory for filtering and storing many of the nutrients that the body needs like sugar for energy and bile (digestive fluid) to help digest fat derived from food. The liver also identifies and breaks down toxins like alcohol and drugs, and passes them from the body through urine or stool."
Lung Cancer News
Week Ending October 18, 2021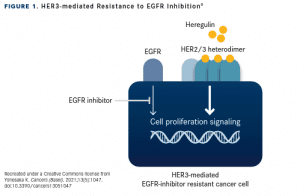 Novel Drug Sparks Hope for Targeting HER3 in NSCLC and Beyond
"Although oncogenic activation of the HER3 receptor has been identified as a significant source of drug resistance and treatment failure, efforts to develop therapies targeting this mechanism have so far fallen short.1 Now, patritumab deruxtecan, a novel antibody-drug conjugate (ADC), is emerging as a promising HER3-directed therapy in patients with non–small cell lung cancer (NSCLC) and perhaps other solid malignancies."
Veracyte kicks off limited release of its nasal swab lung cancer test as it gears up for full commercial launch
"Veracyte announced it has begun rolling out its long-awaited nasal swab test for lung cancer to a limited number of clinical sites, as it continues to build up data to back its full future commercial launch."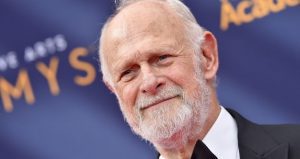 'This Is Us' Actor Gerald McRaney's Lung Cancer Diagnosis Happened By Chance. Here's The Story Of How It Saved His Life
"In an interview with SurvivorNet, McRaney, who joins 'NCIS: Los Angeles' this season, recalls his shocking diagnosis, found as he was preparing for knee surgery."
Anlotinib Plus Irinotecan or Docetaxel Shows Promising Efficacy in SCLC
"Patients with small cell lung cancer who failed first-line treatment within 6 months were examined for efficacy of anlotinib plus chemotherapy in a phase 2 trial whose results were presented at the 2021 ESMO Congress."
Chow Reviews Efficacy of Therapies for NSCLC Depending on PD-L1 Status
"During a Targeted Oncology Case-Based Roundtable event, Laura Q. M. Chow, MD, associate director, Clinical Research, director, Lung, Head, Neck & Clinical Immunotherapy Programs Livestrong Cancer Institutes, Professor, Department of Oncology, and associate chair of Education, Department of Oncology at Dell Medical School at the The University of Texas at Austin, discussed a 59-year-old patient with non–small cell lung cancer."
Race Does Not Correlate With High Renal Toxicity With Pemetrexed/Pembrolizumab in NS-NSCLC
"Treatment with platinum-based pemetrexed combined with pembrolizumab (Keytruda) in patients with nonsquamous non–small cell lung cancer (NSCLC) resulted in acute kidney injury (AKI) and death in more Black American patients compared with White American patients, according to a retrospective analysis from the phase 3 KEYNOTE-189 clinical trial (NCT02578680)."
Use the arrows on the sides to scroll through content!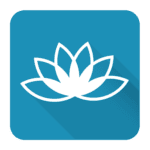 "Qigong is quite literally "Moving Meditation". As with all meditation practices, Qigong has an incredibly calming effect on the central nervous system. As the mind, breath, and body are connected to the moment, the parasympathetic nervous system is engaged and the brain releases all sorts of feel-good hormones, such as serotonin and dopamine."
https://theecohub.ca/5-healing-benefits-of-qigong/
Try session 3 of Qigong with Sifu Larry Wong
Would you like to try session 2?