The Caring Ambassadors Lung Cancer Program provides this website to help you and your loved ones understand your disease and some of the health care options available to you.
Knowledge empowers you to ask the necessary questions to become your own best advocate.
The Caring Ambassadors Hepatitis C Program uses a unique approach in our work to address the elimination of viral hepatitis and specifically hepatitis C.
We are honored to serve the community to help eliminate the largest infectious disease outbreak of our time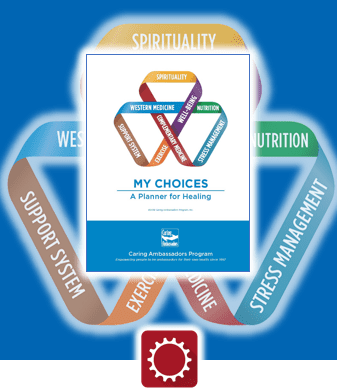 MY CHOICES© is a tool to help you recognize and act upon what you can control in your health care journey to achieve optimal healing, regardless of the illness you face. It contains elements of a guide book, health planner, journal, and activity book to help orient you to and plan for the journey ahead.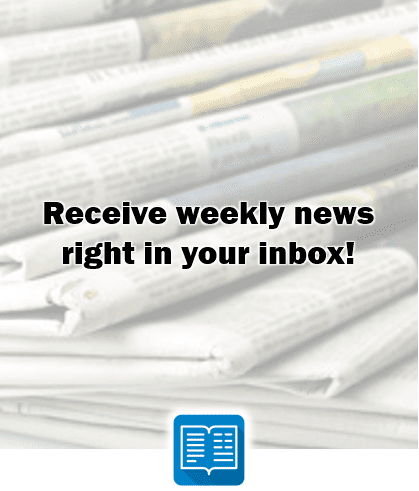 Weekly News Update.
Caring Ambassadors Program provides 3 weekly news updates covering Lung Cancer News, Hepatitis C News, and My Choices© Update. Receive them delivered weekly to your inbox.

Weekly News Update
My Choices© Update


Week Ending April 5, 2021
Easing Breathlessness in Patients With Advanced Cancer
"Along with fatigue and depression, dyspnea is a common symptom that affects many patients with cancer.1 But while common, breathlessness can be both debilitating and very distressing for these patients."
Why anti-inflammatory diets are great for overall health and a 7-day meal plan to get started
"Some of the most common and debilitating diseases, including heart disease, diabetes, arthritis, cancer, Alzheimer's, and Crohn's disease, have been linked to chronic inflammation. Fortunately, research indicates that it's possible to keep inflammation at bay by maintaining a healthy diet."
6 Reasons Why Outdoor Exercise Is Essential
"OUTDOOR EXERCISE – sometimes called green exercise – provides an array of benefits beyond those seen with traditional indoor workouts. It sounds a bit fantastical, but it's true: Performing a workout outside yields benefits beyond what you would experience by completing that same workout indoors."
Biodiversity is positively related to mental health
"The higher the number of plant and bird species in a region, the healthier the people who live there. This was found by a new study published in Landscape and Urban Planning and led by the German Centre for Integrative Biodiversity Research (iDiv), the Senckenberg Biodiversity and Climate Research Centre (SBiK-F) and the Christian Albrechts University (CAU) in Kiel. The researchers found that, in particular, mental health and higher species diversity are positively related, whereas a similar relationship between plant or bird species and physical health could not be proven."
Exercise, healthy diet in midlife may prevent serious health conditions in senior years
"Following a routine of regular physical activity combined with a diet including fruits, vegetables and other healthy foods may be key to middle-aged adults achieving optimal cardiometabolic health later in life, according to new research using data from the Framingham Heart Study published today in the Journal of the American Heart Association, an open access journal of the American Heart Association."
How Isolation Can Affect Cognitive Function
"Since the start of the pandemic, many people are now working from home, caring for children, learning online and having reduced contact with extended family and friends."
Can a common food preservative harm the immune system?
"The FDA currently require immunotoxicity testing for food additives. However, most food additives received approval decades ago, and the FDA do not mandate updated testing on previously approved additives."
What Happens To Your Body When You Eat a Sandwich Every Day
"You have probably heard many different opinions about sandwiches over the years. While some may avoid them altogether because of the carb-dense bread, others relish being able to have a complete meal compacted into a handheld option."
Beyond beautiful: How plants improve mental and physical wellness
"Flowers and plants are staples in many American homes, adding to the style and aesthetic of virtually any space. While the visual benefits of plants are widely embraced, many people are unaware of the ways plants can support mental and physical well-being, too."
Two Kinds of Acupuncture Relieve Chronic Cancer Pain Better Than Drugs
"Acupuncture has a well-established reputation for alleviating discomfort. In a new study published in the journal JAMA Oncology, researchers reveal that two specific types of the needle-based therapy are particularly effective at mitigating chronic musculoskeletal pain in people who have survived cancer."
Q&A: Components of a healthy diet and clean eating
"DEAR MAYO CLINIC: I gained a bit of weight during quarantine. And as spring approaches, I want to focus on losing the excess pounds. I enjoy exercise, but I struggle with snacking and eating more processed foods than I should. A friend suggested clean eating. Do you have any advice so I can focus on clean eating and making more healthful choices to get my nutrition back on track?"
Hepatitis C News
Week Ending April 5, 2021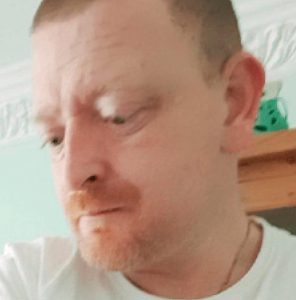 Infected blood victim tells of impact of living with hepatitis C
"A 45-year-old Co Down man has told how his marriage broke down due to the strain of living with hepatitis C which he contracted from infected blood. Martin Sloan, who has haemophilia, said he was virtually bedbound for two years and is still living with the consequences of the aggressive hepatitis C treatment he received."
I Hid My Wounds for Months and Nearly Lost My Life: Stigma Kills Drug Users
"It could almost have been a Saturday Night Live skit. I wish to God it was. Someone came into my hospital room wearing a yellow suit straight out of Star Trek. Doctors then arrived to add what to me was just technobabble. Well, they said, you have Methicillin-resistant Staphylococcus aureus (MRSA). And hepatitis C."
For Cirrhotics With HCV, Monitoring for Liver Cancer Warranted Even After Viral Eradication
"Although recent advances in direct-acting antiviral therapy have made sustained virologic response (SVR) a reality after hepatitis C infection in patients with cirrhosis, a substantial portion of these individuals will nevertheless develop liver cancer. As such, predicting who will progress is vital to optimizing their care."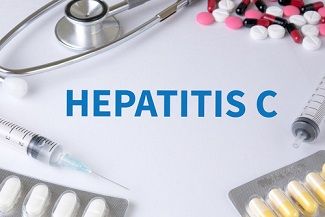 Simplifying Access to Hepatitis C Virus Care Is Effective in Resource-Constrained Settings
"Simplifying hepatitis C virus (HCV) care delivery could be feasible and effective for increasing access to testing and treatment in resource-constrained settings, according to a commentary on recent research."
Michigan Department of Health and Human Services launches We Treat Hep C Campaign
"Hepatitis C is an infection caused by a virus that attacks the liver and leads to inflammation. It's spread by contact with contaminated blood, which could for example come from unsterile tattoo equipment. Now, the Michigan Department of Health and Human Services (MDHHS) is working to eliminate Hepatitis C Virus (HCV) as a health threat to Michiganders altogether."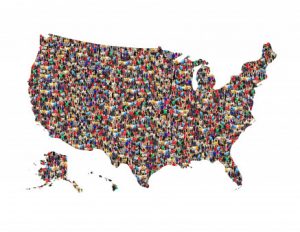 HepVu Shows Hepatitis C Mortality Varies Widely Across U.S. Counties
"One in five counties had an increase in deaths from hepatitis C, even as the nation experienced a general decline in mortality rates."
Lung Cancer News
Week Ending April 5, 2021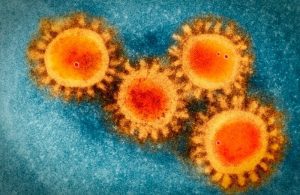 Pfizer's Vizimpro is among 3 FDA-approved drugs that combat COVID-19 in lung cells: report
"Ever since the COVID-19 pandemic was declared over a year ago, researchers around the world have been searching for existing drugs that might be repurposed to fight the virus. A team led by the University of Pennsylvania is adding three candidates to the growing list of potential anti-COVID-19 candidates—medicines they believe are particularly promising because they appear to inhibit the virus in respiratory cells."
The states and counties with the highest rates of lung cancer
"Despite concerted public health efforts in cancer prevention and new innovations in diagnosis and treatment over the years, cancer remains America's second-leading cause of death after cardiovascular disease."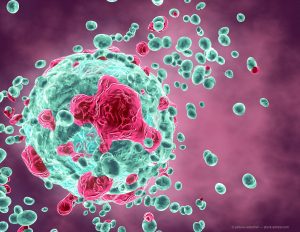 Targeted cancer therapy linked with adverse ocular events
"Targeted cancer therapy (TCT) has the potential to cause ocular toxicity, early recognition of which may prevent irreversible damage to the eye."
High Tumor Mutation Burden Predicts Response to Immune Checkpoint Blockade for Some Cancer Types
"A study investigating the predictive capabilities of high tumor mutation burden (TMB) found it was predictive of clinical responses to immune checkpoint inhibitors for a subset of cancer types, according to data published in Annals of Oncology.1"
7 Recent COVID-19 News and Updates That Patients With Cancer May Have Missed
"There has been countless news and updates involving COVID-19 during the past several months, including a third vaccine being granted emergency use authorization from the Food and Drug Administration (FDA). Here, CURE® looks back at some of the information regarding the virus and its connection to cancer that patients with cancer may have missed."
What to know about treating NSCLC with checkpoint inhibitors
"Checkpoint inhibitors are a newer form of therapy that helps the body's immune system target cancer cells."
The Impact of Adjuvant Osimertinib in Resectable Non–Small Cell Lung Cancer
"Although early-stage non–small cell lung cancer (NSCLC) is potentially curable, patients with stage IB-IIIA NSCLC have a very high risk of recurrence and suboptimal survival."
Higher-Dose Radiotherapy Improved Survival, Maintained Level of Toxicity for Limited-Stage SCLC
"Patients with limited-stage small cell lung cancer (LS-SCLC) experienced a substantial survival benefit without increased toxicity with a radiotherapy dose of 60 Gy compared with a lower dose of 45 Gy, according to data from a phase 2 trial (NCT02041845) published in The Lancet Oncology."
Video:
Women's Health: Advances in lung cancer treatment
"ALBANY, N.Y. (NEWS10) — Between 80% and 85% of all lung cancer cases are considered to be non-small cell cancer, according to Harvard Medical School. There is a new treatment on the horizon that could improve outcomes, as NEWS10's Christina Arangio found out when she talked to Dr. Hossein Borghaei."
Use the arrows on the sides to scroll through content!
Thank you to the Biden Administration for dropping the new changes to Medicare that would have put people living with cancer, mental illness, HIV, organ transplants, and epilepsy at risk!
Background on TRUMP Medicare Changes : On January 19, 2021, the Center for Medicare and Medicaid Innovation (CMMI) launched the PDM Model to test a new Part D design voluntarily. The changes include removing protections for the six protected classes.
As of CY2022, participating Part D sponsors would be permitted to treat only five of the six protected classes- anticonvulsants, immunosuppressants, antidepressants, antipsychotics, and antineoplastics as they would other Part D drugs. As of CY 2023, CMS intends to remove protections for the sixth protected class – antiretrovirals.
Furthermore, as of CY 2022, regarding all other classes of drugs aside from the six protected classes, participating Part D sponsors would be permitted to include only one drug per drug class on their formulary rather than a minimum of two drugs per class, as is currently required.  As a result, many patients who require multiple medications within the six protected classes may lose access to their most needed drugs.
AS of March 16, 2021- these changes have been stopped! Thank you to the Biden Administration and members of Congress, including  Oregon's Representative Bonamici, for your leadership in protecting patients. 
We urge our Oregon delegation to ask CMS to abandon the changes to the six protected classes in the PDM Model. The time is NOW for patients to access all the medicines they need and save money simultaneously.
Download the PDF here!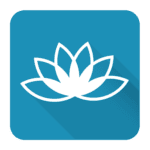 "Qigong is quite literally "Moving Meditation". As with all meditation practices, Qigong has an incredibly calming effect on the central nervous system. As the mind, breath, and body are connected to the moment, the parasympathetic nervous system is engaged and the brain releases all sorts of feel-good hormones, such as serotonin and dopamine."
https://theecohub.ca/5-healing-benefits-of-qigong/
Try session 3 of Qigong with Sifu Larry Wong
Would you like to try session 2?