CARING AMBASSADORS PROGRAM
The Caring Ambassadors Program supports individuals in gaining control of their health care, regardless of the illness they face. Remember, this is your JOURNEY; these are your CHOICES. Healing is possible; how you achieve it is up to you.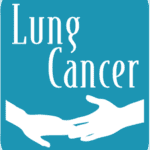 LUNG CANCER PROGRAM
The Caring Ambassadors Lung Cancer Program Empowers patients and providers with access to free educational materials, and resources; Educates communities about the importance of screening and to share current information with patients and their families; and Advocates for access to screening and treatment for lung cancer for all communities.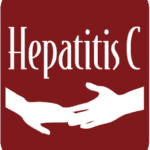 HEPATITIS C PROGRAM
The Caring Ambassadors Hepatitis C Program uses a unique approach in our work to address the elimination of viral hepatitis and specifically hepatitis C. We are honored to serve the community to help eliminate the largest infectious disease outbreak of our time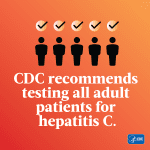 Outreach in Action
Caring Ambassadors Program sponsored the Health Pavilion at the Waterfront Blues Festival in Portland for 12 years. We provided free hepatitis C testing to over 3500 people in those years, identified 197 people living with the virus, and educated hundreds of thousands.
What we do
A Few of Our Services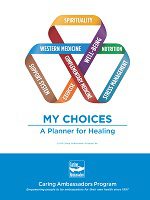 MY CHOICES© is a tool to help you recognize and act upon what you can control in your health care journey to achieve optimal healing, regardless of the illness you face. It contains elements of a guide book, health planner, journal, and activity book to help orient you to and plan for the journey ahead.
A trilogy of books with comprehensive lung cancer information, a guide for caregivers, and a healing planner to empower people anywhere in their journey. Caring Ambassadors Lung Cancer Program is pleased to announce that we have received support from our corporate partners to offer free printed copies of our books (while supplies last)
What Drives Us
Our Mission
To improve the lives of patients and communities by empowering and educating them to be advocates for their own health.
Weekly News Update
My Choices© Update

Week Ending September 11, 2023
Chipping away at the 'epidemic of loneliness,' one new friendship at a time
"On a typical morning, Jason Silverman lounges at home in his bed for hours, with the TV on and the volume turned up. Sometimes, this daily regimen can get lonely. So he looks forward to the days his friend, Melissa Mills, picks him up and takes him to a gym in Framingham, Massachusetts, where they exercise together. Silverman, 38, has Down syndrome. Talking is difficult for him, but he communicates by smiling, sighing and leading Mills by the arm. She's become familiar with his routine: Usually they hit the treadmill first, then bike a bit before a lunch break and finally, a swim in the pool."
Association of secondhand smoke exposure and health-related lifestyle behaviors among male university employees in Japan
"Secondhand smoke (SHS) exposure causes various health problems associated with an unhealthy lifestyle. However, the lifestyles of individuals exposed to SHS have not been characterized extensively."
4 Lessons for Approaching Conversations About Weight Loss
"It's important to acknowledge the effort, not the number on the scale. Weight loss does not make someone a better person, so focus on their accomplishments and hard work. If you're not close to the person, it's best to keep your comments brief and positive."
The Impact of Virtual Reality (VR) Gaming and Casual/Social Gaming on the Quality of Life, Depression, and Dialysis Tolerance in Patients With Chronic Kidney Disease: A Narrative Review
"This comprehensive narrative review aims to investigate the impact of virtual reality (VR) and social gaming on the quality of life, depression, and dialysis tolerance in patients with chronic kidney disease (CKD), a growing global health concern affecting the quality of life and increasing mortality rates. Through a combination of exercise and video games, exergaming, and digital game therapy (DGT), sedentary risks can be mitigated and therapy adherence enhanced. Despite potential side effects such as exhaustion and nausea, research indicates that virtual therapeutic games improve motivation and dialysis tolerance, and even reduce brain activity in pain-associated regions during procedures."
Stress test abnormalities reveal more than just cardiovascular risks
"The treadmill exercise test with electrocardiogram (ECG), also known as an exercise stress test, is one of the most familiar tests in medicine. While exercise testing typically is focused on diagnosing coronary artery disease, a recent study finds that exercise test abnormalities, such as low functional aerobic capacity, predicted non-cardiovascular causes of death such as cancer in addition to cardiovascular-related deaths."
G20 leaders stress on achieving universal health coverage, enhancing pandemic preparedness
"The G20 leaders committed to improve access to medical countermeasures and facilitate more supplies and production capacities in developing countries to prepare better for future health emergencies."
Strengthening Bonds and Reducing Conflicts: The Power of Couples Working Out Together
"The threads of physical and emotional well-being are tightly intertwined in the intricate fabric of romantic relationships. As couples navigate the complexities of daily life, various factors come into play, including disagreements and hormonal imbalances."
What are preventable cancers and how are they prevented?
"Health experts have estimated that 184,000 people in the UK will be diagnosed with preventable cancers this year and that it will cost the country just over £78bn."
NIH funds cross-campus effort to train experts in AI and Nutrition
"Cornell has received a $1.7 million grant from the National Institutes of Health (NIH) to develop a program that combines precision nutrition with advanced data science and analytical methods, equipping students to address complex health challenges like nutrition disparities and diet-related chronic diseases."
High Levels of Particulate Air Pollution Associated With Increased Breast Cancer Incidence
"Researchers at the National Institutes of Health found that living in an area with high levels of particulate air pollution was associated with an increased incidence of breast cancer. The study, published in the Journal of the National Cancer Institute, is one of the largest studies to date looking at the relationship between outdoor air pollution, specifically fine particulate matter, and breast cancer incidence."
Is coconut oil healthy? Mouse study finds it may alter metabolism and cause obesity
"Though many consider coconut oil healthy, a new study suggests otherwise. The study finds that coconut oil disrupted mice's ability to use leptin and insulin, two critical hormones, with insulin resistance being a primary characteristic of type 2 diabetes. Nutritionists recommend unsaturated or polyunsaturated oils instead of saturated oils like coconut oil."
Hepatitis C News Update
Week Ending September 11, 2023
CDC Publishes 2 Reports on Hepatitis Incidence Rates and Progress Towards 2025 Goals
"The federal agency's reports shows decreases in both hepatitis A and B, but hepatitis C saw a significant increase during 2021. However, the investigators note the pandemic may have impacted statistics and progress towards goals."
People Infected With Hepatitis C May Need the Hepatitis B Shot
"MONDAY, Sept. 11, 2023 (HealthDay News) — Patients with hepatitis C should consider being vaccinated again for hepatitis B, because their immune response to the initial shot may be inadequate, a new study suggests."
DAA Treatment Improves Liver Function, Increases Risk of Anemia in Patients With HCV, Study Finds
"The liver function of patients with hepatitis C virus (HCV) improved while prevalence of anemia increased and fasting blood glucose level, hemoglobin A1C index, and renal function decreased after 12 weeks of treatment with direct-acting antivirals (DAA), according to findings from a recent study."
Hepatitis C and Human Pegivirus Coinfection in Patients with Chronic Hepatitis C from the Brazilian Amazon Region: Prevalence, Genotypes and Clinical Data
"Coinfection of HPgV-1 with hepatitis C virus (HCV) is common due to shared modes of transmission, with a prevalence of HPgV-1 viremia of approximately 20% among individuals with chronic HCV infection. The aim of the present study was to estimate the prevalence of HPgV-1 RNA and circulating genotypes in patients with hepatitis C from a health service located in the city of Belém, in the state of Pará, Northern Brazil."
U of A team revamps Alberta's prenatal hepatitis C screening program
"A University of Alberta team has revamped Alberta's prenatal hepatitis C screening program based on their research, uncovering more new cases of the bloodborne viral infection and streamlining the path to care for mothers and babies. The researchers tested a new one-step blood screening tool, introduced a universal screening program and improved followup to ensure pregnant patients are connected with specialists, resulting in 59 per cent more cases of hepatitis C being identified for treatment."
US Hepatitis C Elimination Plan
"To the Editor A recent Viewpoint1 identified American Indian and Alaska Native persons and non-Hispanic Black persons as groups disproportionately affected by hepatitis C virus. We consider this a problematic classification.
When considering that American Indian and Alaska Native persons and non-Hispanic Black persons are also represented in the other named groups disproportionately affected by hepatitis C virus, it would be more appropriate to identify the behavioral and/or structural qualifiers for hepatitis C risk, rather than those that are racially and ethnically based. Using racial and ethnic identifiers as an explanation for differences in disease prevalence reifies racial essentialism in medicine, despite behavioral and structural qualifiers (eg, lack of insurance) that appear to be more effective in explaining disparities in diseases."
Southern Indian Health Council Addresses Syndemic in Rural California
"Federal leaders recently visited the Southern Indian Health Council (SIHC) in Alpine, CA, to observe its efforts to help end the HIV, hepatitis C virus (HCV), and STI syndemic in Indian Country. SIHC is one of seven grantees in the Ending the HIV and HCV epidemics in Indian Country (ETHIC) Program, which is funded by the Ending the HIV Epidemic in the U.S. (EHE) initiative, Minority HIV/AIDS Fund. The cooperative agreements include testing, treatment, prevention, and education services."
Lung Cancer News

Week Ending September 11, 2023
The #1 Commonly Missed Early Sign of Lung Cancer, According to Oncologists
"Lung cancer is the leading cause of cancer death in the U.S. after skin cancer, according to the American Cancer Society (ACS). The disease is to blame for about 1 in 5 cancer deaths, and the ACS estimates more than 127,000 people will die from it this year."
Outcomes of Lung Cancer Screening Using LDCT Imaging for Over 1 Million Individuals
"In 2013, low-dose CT (LDCT) imaging was recommended for lung cancer screening (LCS), making approximately 8 million Americans eligible."
Breakthrough Targeted Therapy Approach for Non-Small Cell Lung Cancer Helps Patients With a Genetic Mutation Live Longer
"The immunotherapy drug, durvalumab, has been the standard of care for patients with stage III non-small cell lung cancer(NSCLC) to improve survival, when prescribed after chemotherapy and radiation therapy. But patients with an epidermal growth factor receptor (EGFR) gene mutation have not seen the same survival benefit."
Mirati Presents Two-Year Follow-Up Data from KRYSTAL-1 Study Demonstrating Durable Response and Long-Term Overall Survival at 2023 World Conference on Lung Cancer
"SAN DIEGO, Sept. 9, 2023 /PRNewswire/ — Mirati Therapeutics, Inc.®  (NASDAQ: MRTX), a commercial stage research and development,  biotechnology company, today presented two-year follow-up data from a pooled analysis of the Phase 1/1b Cohort and Phase 2 Cohort A for the KRYSTAL-1 study evaluating adagrasib (KRAZATI®) in patients with non-small cell lung cancer (NSCLC) harboring a KRASG12C mutation."
Gilead's Phase 2 EVOKE-02 Study of Trodelvy® (sacituzumab govitecan-hziy) in Combination With KEYTRUDA® (pembrolizumab) Demonstrates Promising Clinical Activity in First-Line Metastatic Non-Small Cell Lung Cancer
"– Results Show Encouraging Activity of Trodelvy in Combination with KEYTRUDA in 1L Metastatic NSCLC Across all PD-L1 Subgroups and Histologies Studied –"
Promising Results in TROPION-Lung04 Trial for Advanced Lung Cancer
"Initial results from the TROPION-Lung04 Phase Ib trial showed that datopotamab deruxtecan (Dato-DXd) in combination with Imfinzi (durvalumab), an anti-PD-L1 therapy, with or without carboplatin demonstrated encouraging responses and no new safety signals in patients with previously untreated advanced or metastatic non-small cell lung cancer (NSCLC) without actionable genomic alterations."
AI more accurately identifies patients with advanced lung cancer that respond to immunotherapy and helps doctors select treatments
"Newswise — Treatment planning for lung cancer can often be complex due to variations in assessing immune biomarkers. In a new study, Yale Cancer Center researchers at Yale School of Medicine used artificial intelligence (AI) tools and digital pathology to improve the accuracy of this process."
Lung Cancer Screening: Making it Meaningful for Nonsmoking Asian Women
""If you build it, they will come," is the hallmark line from the 1989 baseball movie "Field of Dreams." Unfortunately, that hasn't necessarily proven true in low-dose CT lung cancer screening (LCS). Hitting a home run with widespread programming has been a challenge in the U.S., and despite health insurance coverage for lung cancer screening in the United States since 2015, "fewer than 10% of eligible persons" participate in LCS, noted international researchers."
NHS England invites more than one million people for lung cancer checks
"More than one million people (1,052,083) have been invited for a lung cancer check, as part of the biggest programme to improve early lung cancer diagnosis in health service history."
Rybrevant Betters Outcomes in Certain Lung Cancer Populations
"Rybrevant (amivantamab-vmjw) improved progression-free survival when given with or without lazertinib to patients with locally advanced or metastatic EGFR exon 19 (ex19del) or L8588R substitution non-small cell lung cancer that has previously progressed on Tagrisso (Osimertinib), according to findings from the phase 3 MARIPOSA-2 study announced in a press release by Janssen."
OUR SYMBOL
All aspects of wellness are inextricably intertwined. Explore the loops of the Integrative Health Ribbon to discover how integrative approaches can enhance your well-being and help you heal, no matter your diagnosis.
Remember, this is your JOURNEY; these are your CHOICES. Healing is possible; how you achieve it is up to you.