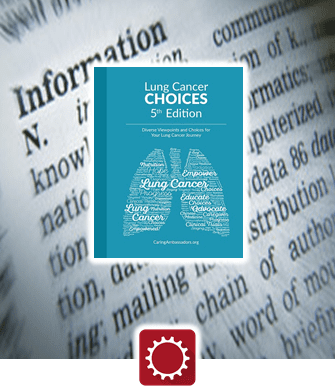 Lung Cancer Choices 5th Edition can be a useful tool for anyone who is caring for someone with lung cancer, but its primary focus is on the patient. This book is suitable for both the newly diagnosed and those who have been living with lung cancer for some time.
The Caring Ambassadors Hepatitis C Program uses a unique approach in our work to address the elimination of viral hepatitis and specifically hepatitis C.
We are honored to serve the community to help eliminate the largest infectious disease outbreak of our time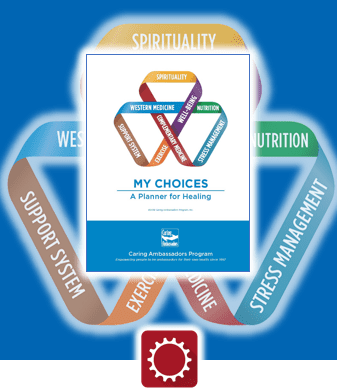 MY CHOICES© is a tool to help you recognize and act upon what you can control in your health care journey to achieve optimal healing, regardless of the illness you face. It contains elements of a guide book, health planner, journal, and activity book to help orient you to and plan for the journey ahead.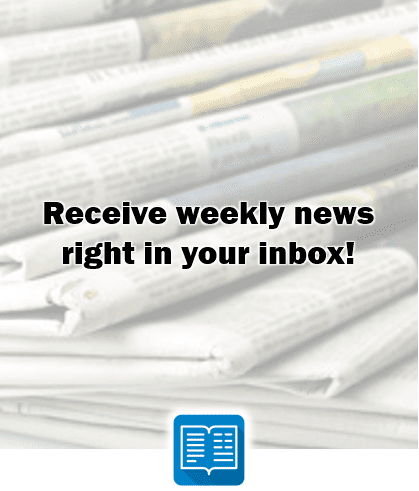 Weekly News Update.
Caring Ambassadors Program provides 3 weekly news updates covering Lung Cancer News, Hepatitis C News, and My Choices© Update. Receive them delivered weekly to your inbox.

Weekly News Update
My Choices© Update


Week Ending September 20, 2021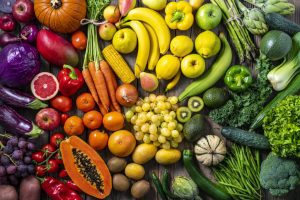 Can flavonoids help fend off forgetfulness?
"The foundation of a healthy diet is a vibrant rainbow of fruits and vegetables, like rosy red strawberries, dark green spinach leaves, or sunny yellow peppers. Their colors often come from flavonoids, powerful plant chemicals (phytochemicals) that appear to contribute to many aspects of health. And now a large Harvard study published online in Neurology in July suggests that flavonoids may also play a role in protecting cognition."
How To Keep a Food Journal: Instructions and Tips
"Whether you're looking to lose weight, improve your diet, or simply understand your eating habits a little better, keeping a food journal can be incredibly beneficial."
8 Caribbean Cultural Foods for Combatting Inflammation
"Inflammation is the body's natural response to injury and infection. However, chronic inflammation — which may be influenced by diet, inadequate sleep, and high stress levels — is linked to overweight and obesity, insulin resistance, diabetes, heart disease, and cancer."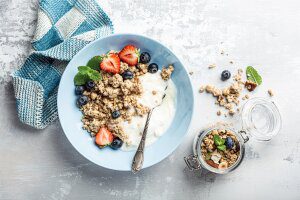 Fast Fiber Facts: What Is It and How to Get Enough
"According to data curated by the Department of Agriculture, only about 5% of Americans consume their daily recommended allowance of fiber. And that's unfortunate, because fiber plays a big role in many aspects of health."
How to Tell If the Health and Nutrition Information You're Reading Online is Actually True
"With so much misinformation out there around COVID-19 and vaccinations, in addition to health and wellness information in general, it's more important than ever to make sure what you're reading is actually true and credible. There are six ways to tell if the nutrition and health information you're reading online is trustworthy."
Health & Wellness: Have you considered complementary or alternative health care?
"Complementary and alternative medicine (CAM) is a broad term for many health care treatments and medicines not generally used by the traditional medical community. Complementary or Integrative therapies are applied in tandem with traditional western medicine whereas alternative therapies are adopted in place of the traditional."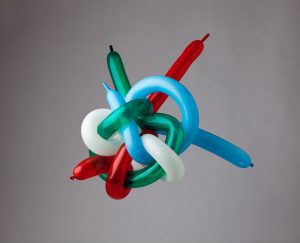 7 Ways to Improve Your Gut Health, According to Experts
"When your gut is feeling great, you never think about it—but when it isn't, it's hard to think about anything else. The group of microorganisms that live in and make up your gastrointestinal tract plays a role in almost every aspect of your health from preventing chronic illnesses to keeping your immune system humming. So it's no wonder that when it's out of whack, you feel lousy."
Nourishdoc Brings Top Integrative Practitioners For Educational Sessions For Balancing Hormones
"NourishDoc, the first 360-degree technology platform connecting wellness seekers and top holistic practitioners, announced today that it will start offering educational programs for chronic conditions. Integrative practitioners, professors, and researchers share their years of expertise in easy-to-understand informational sessions for natural remedies that can help heal millions around the world during these difficult times."
What Are Botanicals, and What Can They Do for Your Health?
"Walk into a supplement store, and you're bound to see dozens of products with nature-inspired labels boasting ingredients called "botanicals."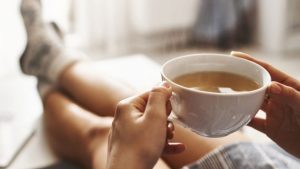 One Major Side Effect of Not Drinking Tea, Says Science
"Tea is consumed across the globe, at all times of the day. Some people have it in the morning instead of coffee, some enjoy tea time in the afternoon, and others love drinking tea before bed."
Hepatitis C News
Week Ending September 20, 2021
Health department offers treatments for Hepatitis C
"It's been three years since the Carteret County Health Department started its Hepatitis C treatment program, and 122 patients have completed treatment. That may not seem like much, but it can take up to eight months to finish treatments, depending on the medication used, according to health department family nurse practitioner Jessica Harris."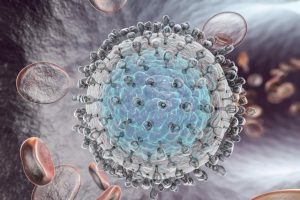 Effects of Short vs Standard Course Therapy With Sofosbuvir-Velpatasvir in Patients With Heptatitis C Virus
"In patients with recently diagnosed hepatitis C virus (HCV) infection, a 6-week course of therapy with sofosbuvir-velpatasvir appeared to be less effective compared with standard 12-week therapy, according to results of a study published in the Journal of Hepatology."
Prompt attention and action is the need of the hour to limit hepatitis
"Hepatitis is major health concern especially in developing and under developed countries. In fact, greater awareness about viral hepatitis is critical to limit the spread and subsequently to eradicate the condition from our country."
Predicting Which Patients Will Develop HCC After HCV Treatment
"The Enhanced Liver Fibrosis (ELF) score may be a useful marker for predicting which patients with hepatitis C treated with direct-acting antivirals (DAAs) will go on to develop hepatocellular carcinoma (HCC), according to a study published in Molecular and Clinical Oncology."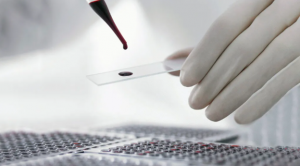 What to know about testing for hepatitis
"Hepatitis is a group of viral liver diseases, including hepatitis A, B, and C. Doctors use a hepatitis panel, a type of blood test, to diagnose hepatitis."
Structural insights into hepatitis C virus receptor binding and entry
"Hepatitis C virus (HCV) infection is a causal agent of chronic liver disease, cirrhosis and hepatocellular carcinoma in humans, and afflicts more than 70 million people worldwide. The HCV envelope glycoproteins E1 and E2 are responsible for the binding of the virus to the host cell, but the exact entry process remains undetermined."
Hepatitis C and diabetes: What is the link?
"The hepatitis C virus (HCV) spreads through contact with blood. It can cause an acute or chronic infection. If HCV becomes chronic, it can contribute to liver damage and the development of other conditions, including diabetes."
Lung Cancer News
Week Ending September 20, 2021
Immunotherapy Offers Certain Patients With Small Cell Lung Cancer A 'Ray of Hope', Expert Says
"Recent developments in immunotherapy treatment have given patients with extensive-stage small cell lung cancer something to have faith in, according to an expert from City of Hope."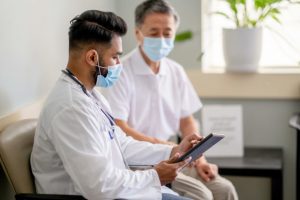 A study from Italy suggests that patients diagnosed with lung cancer after the start of the "COVID-19 pandemic received treatment more quickly than did patients who were diagnosed with lung cancer in 2019.Study Reveals Shorter Time to Lung Cancer Treatment During COVID-19 Pandemic"
Trastuzumab Deruxtecan Yields Robust Antitumor Responses in HER2+ NSCLC
"Patients with HER2-mutated non–small cell lung cancer derived robust and long-lasting responses from fam-trastuzumab deruxtecan-nxki."
Imfinzi plus chemotherapy tripled patient survival at three years in the CASPIAN Phase III trial in extensive-stage small cell lung cancer
"LONDON, UK I September 18, 2021 I Updated results from the CASPIAN Phase III trial showed AstraZeneca's Imfinzi (durvalumab) in combination with a choice of chemotherapies, etoposide plus either carboplatin or cisplatin, demonstrated a sustained, clinically meaningful overall survival (OS) benefit at three years for adults with extensive-stage small cell lung cancer (ES-SCLC) treated in the 1st-line setting."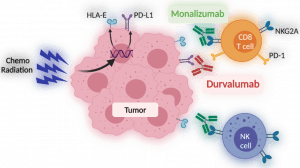 Yale Cancer Center Study Shows New Drug Combinations Improve Outcomes for Patients with Advanced Lung Cancer
"New findings from a large study led by researchers at Yale Cancer Center shows the addition of the drugs oleclumab or monalizumab to durvalumab improved progression-free survival for patients with locally advanced non-small cell lung cancer (NSCLC). The data is part of the COAST trial and will be presented on September 17, 2021 at the annual meeting of the European Society for Medical Oncology (ESMO)."
ALK+ Non-Small Cell Lung Cancer
"Final results from a phase 3 trial showed that brigatinib continued to improve progression-free survival (PFS) compared with crizotinib in patients with advanced, ALK-positive non-small cell lung cancer (NSCLC)"
Takeda wins FDA approval for targeted lung cancer drug
"Japanese drugmaker Takeda said Wednesday it's received Food and Drug Administration approval for the first oral therapy targeting a specific gene mutation in non-small cell lung cancer patients."
Use the arrows on the sides to scroll through content!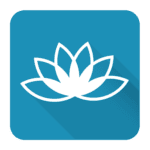 "Qigong is quite literally "Moving Meditation". As with all meditation practices, Qigong has an incredibly calming effect on the central nervous system. As the mind, breath, and body are connected to the moment, the parasympathetic nervous system is engaged and the brain releases all sorts of feel-good hormones, such as serotonin and dopamine."
https://theecohub.ca/5-healing-benefits-of-qigong/
Try session 3 of Qigong with Sifu Larry Wong
Would you like to try session 2?