The Caring Ambassadors Lung Cancer Program provides this website to help you and your loved ones understand your disease and some of the health care options available to you.
Knowledge empowers you to ask the necessary questions to become your own best advocate.
The Caring Ambassadors Hepatitis C Program uses a unique approach in our work to address the elimination of viral hepatitis and specifically hepatitis C.
We are honored to serve the community to help eliminate the largest infectious disease outbreak of our time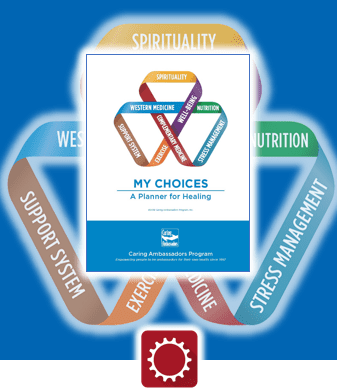 MY CHOICES© is a tool to help you recognize and act upon what you can control in your health care journey to achieve optimal healing, regardless of the illness you face. It contains elements of a guide book, health planner, journal, and activity book to help orient you to and plan for the journey ahead.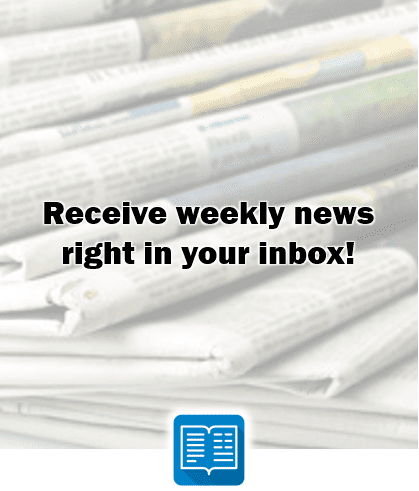 Weekly News Update.
Caring Ambassadors Program provides 3 weekly news updates covering Lung Cancer News, Hepatitis C News, and My Choices© Update. Receive them delivered weekly to your inbox.

Weekly News Update
My Choices© Update


Week Ending May 17, 2021
More movement, better memory
"A structure in the brain called the hippocampus is considered the seat of learning and memory. The hippocampus is located in the medial temporal lobe (MTL), a well-connected hub of brain activity that is particularly sensitive to the effects of exercise."
What are the health benefits of jumping on a trampoline?
"Trampolining is a good cardiovascular activity, and you can gain strength by incorporating it into your exercise routine."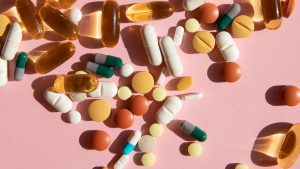 You Don't Need to Supplement Your Microbiome
"Probiotic supplements aren't just trendy, they're ubiquitous. You can find bottles of probiotic pills, powders, and liquids for sale at any supermarket, each promoted as a cure for various ills: digestive issues, fatigue, weak immunity, brain fog, and more."
Using Crystals in Acupuncture
"For many millennia, crystals have been used in cultures around the world for healing purposes. The Ancient Greeks, Romans and Egyptians all used crystals ceremoniously. In China, crystals have been used in acupuncture sessions for more than 5,000 years."
Deep Squat: How to Do It, Benefits, and Muscles Worked
"Squats are a main component of most lower body exercise programs. The movement is also part of many daily activities. Whether you're squatting down to pick up something heavy or just standing up and sitting down from a chair, the movement is part of your everyday life."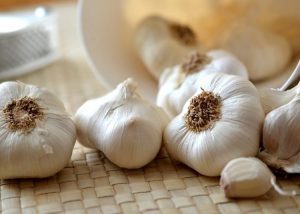 These are the effects of consuming garlic every day on vital organs
"Family of onions and leeks, the it It is a plant so special for the kitchen as to generate positive effects on our body. Originally from Western Asia, this food is considered a supplement to promote good health for those who consume it."
What Is the Mayr Method, and How Does It Work?
"The Mayr Method is a popular diet plan that has been around for nearly 100 years. Often touted as a quick and convenient way to lose weight, the program has been endorsed by celebrities and wellness gurus alike in recent years."
Vegetarians Have Better Cholesterol Than Meat Eaters
"Vegetarians have better cholesterol and other measurements of heart health than meat eaters, according to the largest study of its kind to date."
Reiki's Healing Energy Can Spread Calm and Reduce Stress
"Reiki (pronounced ray-key) is a complementary health approach based on an Eastern belief that energy supports the body's innate healing abilities. During a reiki session, reiki practitioners place their hands lightly or just above a person, with the goal of directing energy to help facilitate the person's healing response."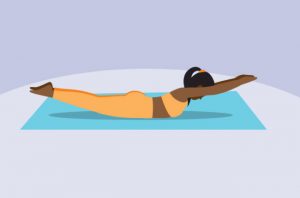 Got Back Pain? How the Superman Exercise Can Help
"If there's one ailment that everyone can relate to, it's back pain. While it can come in different forms and different places along our spine and from several different causes, it's likely we all experience some sort of back pain from time to time."
20 Healthy Fruits That Are Super Nutritious
"Healthcare professionals know that fruit is a highly nutritious, delicious, and convenient addition to any diet. With more than 2,000 varieties of fruit available, you may wonder which ones you should pick."
Importance of Evidence-Based Complementary Medicine
"The modern-day world has many challenges and thus good health is one of the greatest blessings in today's era. For example, a rich man with a bad health will always be unsatisfied and unhappy! "Health is Wealth". Improving your health is an opportunity that shouldn't be missed."
10 Alternative Medicines Explained
"Would you call a balneotherapist when your face breaks out? How about a reflexologist when your asthma flares? No matter how weird they might seem, alternative medical practices are gaining traction in the U.S."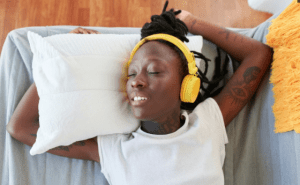 Are Naps Actually Good For You? A Sleep Doctor Weighs In
"When naps are good, they're really good. A short, mid-day snooze can feel like the ultimate self-care treat, leaving you feeling more refreshed and energized than before. Unfortunately, the opposite about napping is also true. There are those times when you settle down for a nap and wake up feeling far worse, questioning who you are, where you are, and how you got there."
VIDEO
Why Would Physical Activity Improve Mental Health?
Hepatitis C News
Week Ending May 17, 2021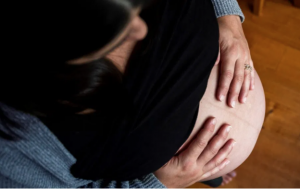 Can hepatitis C be transmitted to a fetus?
"The hepatitis C virus (HCV) can transmit to a fetus during pregnancy, but the risk of this happening is low. And if the transmission occurs, the baby's immune system may clear the virus on its own."
Decreases in Hepatitis C Testing and Treatment During the COVID-19 Pandemic
"The coronavirus disease 2019 (COVID-19) pandemic has disrupted healthcare services, reducing opportunities to conduct routine hepatitis C virus (HCV) antibody screening, clinical care, and treatment. Therefore, people living with undiagnosed HCV during the pandemic may later become identified at more advanced stages of the disease, leading to higher rates of morbidity and mortality rates. Further, unidentified HCV-infected individuals may continue to unknowingly transmit the virus to others."
Direct-Acting Antivirals Effective Against HCV Following Liver Transplant Surgery
"A regimen of direct-acting antiviral (DAA) treatments is safe and efficacious against hepatitis C virus (HCV) infections following liver transplantation."
Hepatitis C and breastfeeding: Is it safe?
"There are no documented cases of a baby contracting hepatitis C through breastfeeding. But if a person's nipples are bleeding or cracked while they breastfeed, it may be possible to transmit the hepatitis C virus (HCV)."
Nursing practice is associated with high risk for hepatitis C virus infection
"Nurses and other healthcare workers are at high risk of hepatitis C virus (HCV) infection because of their inherently increased chances of exposure to HCV-infected blood through a needlestick or other sharps injury, which is associated with an approximately 1.8% (0-7%) risk of HCV acquisition (1). One study on the occupational transmission of HCV among healthcare workers reported that the risk ranged from 0% to 10% (2). Herein, we present the findings of an observational study describing the characteristics of cancer patients with chronic HCV whose occupation was healthcare worker."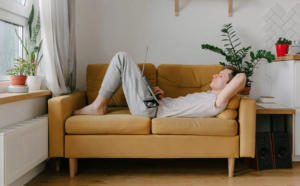 The Connection Between Hep C and Lymphoma
"Hepatitis C, sometimes called HCV or hep C, is a chronic condition that attacks the liver and causes liver inflammation. It spreads when someone comes into contact with the blood of a person who has hep C."
Protecting yourself from hepatitis
"Millions of Americans are living with viral hepatitis, but many do not know they are infected. Learn what you can do to protect yourself."
Lung Cancer News
Week Ending May 17, 2021
Tracing Steps of Clinical Research in Lung Cancer
"Compared with decades ago, survival times for patients with lung cancer have dramatically increased, thanks to the introduction of targeted therapies and immune checkpoint inhibitors. Since these initial advances, investigators have focused on ways to further these results, by overcoming mechanisms of innate and acquired resistance across modalities and by discovering additional biomarkers of response."
Durvalumab, Tremelimumab With Chemotherapy Shows Overall Survival Benefit in Non-Small Cell Lung Cancer
"Positive high-level results from the final analysis of the phase 3 POSEIDON trial showed the combination of durvalumab (Imfinzi, AstraZeneca), tremelimumab, and chemotherapy demonstrated a statistically significant and clinically meaningful overall survival (OS) benefit versus chemotherapy alone, according to a press release."
Hybrid International Lung Cancer Congress Focuses on Multimodality Treatment
"Roy S. Herbst, MD, PhD, discussed the upcoming conference on July 29-31, which will follow a hybrid format with some faculty and attendees participating online and others participating in person."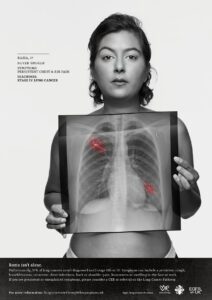 Why we need to improve rates of early diagnosis in never-smoking lung cancer—a patient-led initiative
"Razia was thirty-five years old when she was diagnosed with stage IV lung cancer. She is the mother of three young daughters and was healthy and active. She had never smoked. She was eventually diagnosed nearly a year after she first presented with symptoms."
Lucence Launches US Validation Study for Liquid Biopsy in Lung Cancer
"NEW YORK – Precision oncology company Lucence said Tuesday that it has begun the first US validation study of its sequencing-based LiquidHallmark liquid biopsy assay versus tissue biopsy in detecting guideline-recommended biomarkers in lung cancer."
VIDEO:
Faith and science sustaining recovering Newton lung cancer patient
"NEWTON, Texas (KTRE) – A persistent cough, thought to be allergies by some doctors, turned out to be the first sign of lung cancer for a Newton woman. The non-smoker was as persistent as the symptom when it came to listening to her body."
Lung Association Turquoise Takeover Spreads Hope For Those Facing Lung Cancer During Pandemic
"CHICAGO, May 11, 2021 /PRNewswire/ — The COVID-19 pandemic has been a stark reminder of the importance of lung health, especially for those with lung diseases. For many with lung cancer, the burden has become more acute, with the pandemic adding more challenges, such as increased risk of complications from COVID-19 and changes or delays in treatment."
Use the arrows on the sides to scroll through content!
Thank you to the Biden Administration for dropping the new changes to Medicare that would have put people living with cancer, mental illness, HIV, organ transplants, and epilepsy at risk!
Background on TRUMP Medicare Changes : On January 19, 2021, the Center for Medicare and Medicaid Innovation (CMMI) launched the PDM Model to test a new Part D design voluntarily. The changes include removing protections for the six protected classes.
As of CY2022, participating Part D sponsors would be permitted to treat only five of the six protected classes- anticonvulsants, immunosuppressants, antidepressants, antipsychotics, and antineoplastics as they would other Part D drugs. As of CY 2023, CMS intends to remove protections for the sixth protected class – antiretrovirals.
Furthermore, as of CY 2022, regarding all other classes of drugs aside from the six protected classes, participating Part D sponsors would be permitted to include only one drug per drug class on their formulary rather than a minimum of two drugs per class, as is currently required.  As a result, many patients who require multiple medications within the six protected classes may lose access to their most needed drugs.
AS of March 16, 2021- these changes have been stopped! Thank you to the Biden Administration and members of Congress, including  Oregon's Representative Bonamici, for your leadership in protecting patients. 
We urge our Oregon delegation to ask CMS to abandon the changes to the six protected classes in the PDM Model. The time is NOW for patients to access all the medicines they need and save money simultaneously.
Download the PDF here!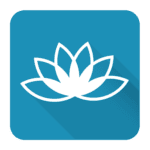 "Qigong is quite literally "Moving Meditation". As with all meditation practices, Qigong has an incredibly calming effect on the central nervous system. As the mind, breath, and body are connected to the moment, the parasympathetic nervous system is engaged and the brain releases all sorts of feel-good hormones, such as serotonin and dopamine."
https://theecohub.ca/5-healing-benefits-of-qigong/
Try session 3 of Qigong with Sifu Larry Wong
Would you like to try session 2?