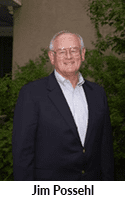 A life-changing illness ushers in much more than the symptoms of a disease. Challenges and potential opportunities are concomitant travelers.
New perspectives, values, and inspiration can emerge if they are welcomed and fostered. An unexpected illness and a stroke of inspiration gave rise to the Caring Ambassadors Program.


Establishing the Lung Cancer Program
In 1993, Ken Giddes was diagnosed with lung cancer. After an extensive period of treatment, Ken's cancer appeared to be in remission. As Ken reflected on his experience, he pondered how to use his experience to benefit others. Armed with a strong belief in the power of people helping people, Ken and his employer, Jim Possehl of Republic Financial Corporation (RFC) and Randy Dietrich, conceived the idea of establishing a program to help people struggling with life-threatening illnesses obtain the support, help, and information they need. In 1997, Ken and his employer turned their inspiration into reality.


The Caring Ambassadors Program was founded with the simultaneous establishment of its first disease-specific program, the Caring Ambassadors Lung Cancer Program.
Ken spent the last years of his life working as a Lung Cancer Caring Ambassador. In January 2001, Ken Giddes passed away. However, the work Ken believed in and passionately dedicated himself to is ongoing.
Establishing the Hepatitis C Program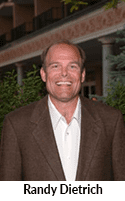 In 1999, opportunity again came knocking. Another employee of Republic Financial Corporation, Randy Dietrich, was diagnosed with chronic hepatitis C.
At that time, hepatitis C research and treatment were in their infancy. Standard western therapy was successful in less than 28% of those treated. Modeled after the lung cancer program, the Caring Ambassadors Hepatitis C Program was founded in April 1999.
The program was founded to research hepatitis C treatment options and raise public awareness about hepatitis C.
Enhancing The Caring Ambassadors Program
After Randy Dietrich established the Hepatitis C Program and learned all that he could about the disease, he began meeting with and counseling people who were dealing with similar problems.
His concept was simple: everyone needs to give themselves the best chance and this will almost certainly include many aspects of healing. With this message, Randy has spent years motivating others to become ambassadors for their own health through one-on-one, face-to-face meetings.
After helping numerous people to make their own health choices and to start their own journeys, Randy came to realize that the knowledge he had gained and the lessons he had learned during his own journey were applicable to individuals who had all sorts of chronic health condition.
And, with the large and ever-growing population of individuals living with challenging health conditions, he realized that he needed a format that could effectively reach a much larger audience.
In 2012, the Caring Ambassadors Program put Randy's vision into action and started developing non-disease specific tools and resources. The Caring Ambassadors combined the knowledge gained from their long-running disease-specific programs with new input from experts in a variety of health care fields and information technology. The result is the website you see here, an electronic patient navigator with a set of online tools that will continually grow and improve to meet the needs of individuals with challenging health conditions. We hope that it will help you become an ambassador for your own health.